BBMP moots pod taxis for metro. Here is seven reasons why pod taxis will not work in Bengaluru
Pod taxis construction mooted by the BBMP
BBMP is of the opinion that the pods will further decrease traffic congestion in the city
There are a number of reasons the pod taxis might fail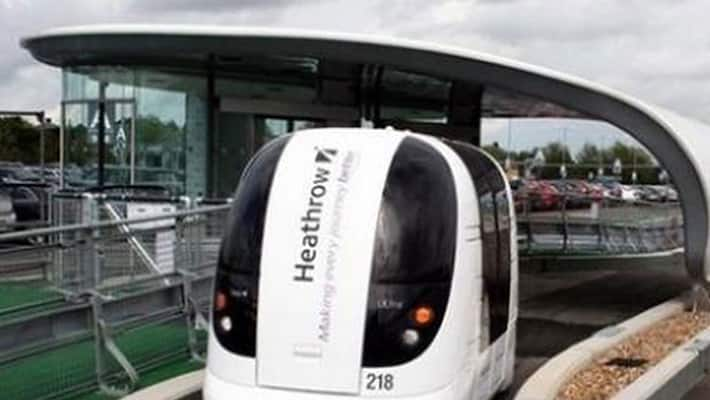 Namma Metro, while helping in better transportation, is not without its flaws. Now the BBMP has suggested starting pod taxis to ferry people to and from metro stations to increase metro usage and further decongest the city. The BBMP has identified five stretches. The five stretches identified are Trinity Circle to Leela Palace (4 km), Leela Palace to Marathahalli Junction (6 km), Marathahalli to EPIP Graphite India Road (6.50 km), Trinity Circle to Koramangala (7.10 km) and Jayanagar 5th Block to J P Nagar 6th phase. Here is why the pod taxis is bound to fail:
1)    The pods will be built overhead just like the metro. The construction of the pillars and laying of cables will be an infrastructural mess.
2)    The pod installations will cause similar traffic snarls as was witnessed during the metro construction
3)    The pod is to be a public-private partnership with the cable car guide rails, corresponding stations and other structures to be provided by the private operator. The BBMP needs to ensure that quality is not compromised
4)    Bangalore Metro is already notorious for missing completion deadlines. The same might happen in the case of the pod taxis
5)    Construction of Bangalore Metro was responsible for the loss of a lot of greenery in the city. The pod taxi construction will cause similar problems.
6)    The BBMP is a cash-strapped agency. It is anybody's guess how they will afford to build the pod taxi line where each kilometre will cost Rs 50 crore.
7)    The pods will further be a blow to the income of cabs and autos.

We hope better sense will prevail and BBMP will think this idea through.
Last Updated Mar 31, 2018, 6:41 PM IST