Security heightened at Indira Canteens, CCTVs to check adulteration
Night vision CCTV cameras at all Indira Canteens and kitchens for an enhanced security
All vehicles that carry food from kitchen to the canteens will be fitted with GPS to travel via specific routes only
The canteen food quality is much appreciated by the public but the quantity is insufficient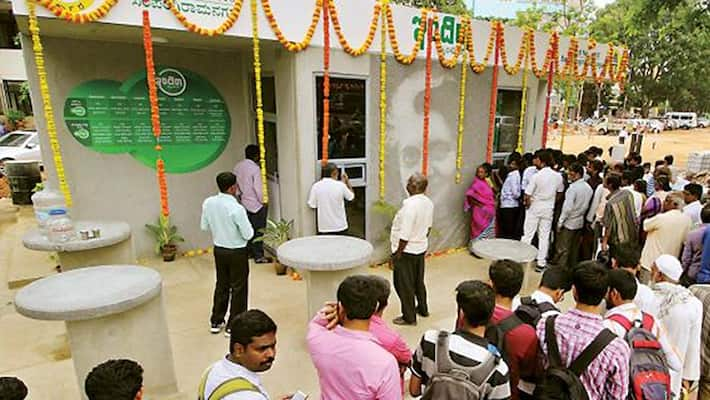 The BBMP Commissioner N Manjunath Prasad has instructed officials to fit night vision CCTV cameras at all Indira Canteens and kitchens for an enhanced security to prevent the chances of food adulteration in an effort to cause embarrassment to the government. All vehicles that carry food from the kitchen to the canteens will be fitted with GPS and they take only the specific routes to prevent any adulteration or mix up on the way, reports Kannada Prabha. Details and ID cards of all staff at the Indira Canteens and kitchens and drivers must be obtained and background check from respective police stations must be verified. All staff must wear uniform and display ID at all times were other security measures being considered. 
The Commissioner has also instructed the officials to have separate queue for senior citizens and also to provide parking. As there are no parking facilities at the canteens, he has instructed that at least minimum parking facility must be provided. Besides, the canteens will be equipped with first aid box, phone numbers of nearby hospitals and fire extinguishers. 
Moved by the overwhelming response to the canteens, the state government has decided to construct four more Indira Canteens at four hospitals they include KC General Hospital in Malleswaram, Victoria Hospital, Jayadeva Cardiology Institute and Sanjay Gandhi Hospitals soon.
Last Updated Mar 31, 2018, 6:41 PM IST