Over 20,000 Asha workers from all over the State on protest pressing for various demands stay firm.
Reject government's offer of Rs 5000 as incentive.
Health Minister Ramesh Kumar took out his irritation on the media persons.
They are demanding cancelling the Asha Soft software to record performance and fix minimum wage.
Over 20,000 Asha workers from all over the State are on protest pressing for various demands slept under the sky in rain and cold at Freedom Park, on Thursday. Most of the mothers had brought their children along and they also slept in the open. When it started raining they found shelter at some pendal, ATMs, shops and returned back to their place at the protest spot, reported Kannada Prabha.
Their demands included wages of Rs 6000, cancellation of Asha Soft mode of payment and performance-based incentive and others. The strike under the aegis of AITUC and Karnataka State United Asha Workers saw a show of strength. The State Government offered a Rs 5000 lumpsum remuneration with condition. Health Department chief secretary Shalini Rajneesh and other senior officials rushed to the Freedom Park with the copy of the government order and met the striking workers. But they did not accept the offer and stood their demand for Rs 6000.
They demanded that a minimum of Rs 6000 per month should be fixed and that Asha Soft software should be cancelled as it does not enable the workers to enter their performance appropriately. Also there are no staff to help with this. Hence they are demanding cancelling the software and fix minimum wage.
K Somashekhar Yadagiri, president of the State United Asha Workers Association addressed the striking workers and said the Asha workers are providing 34 services like pregnancy, delivery, taking care of neo-mothers, death registration etc. The government is giving them a meagre wage of Rs 1000.
Shalini Rajaneesh said the performance based incentive has been regrouped and a remuneration of Rs 5000 has been ordered by the government. As the workers have not accepted it the matter has been brought to the notice of Health Minister Ramesh Kumar.
Ramesh Kumar arrived at the Freedom Park in the evening and tried to convince the workers. He said their demands would be met in coming days and they should return home as it was raining. But the striking workers did not heed to that. He returned assuring that a meeting would be held on Friday in this regard.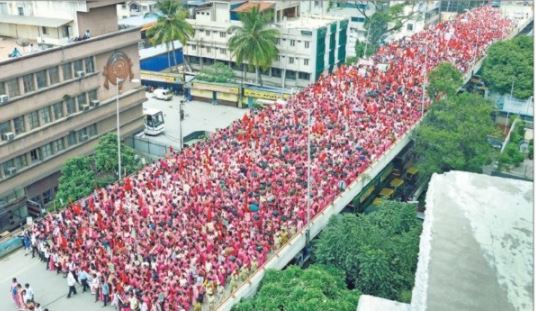 Meanwhile, Ramesh Kumar took out his irritation on the media persons questioning them why they were questioning him. In a free flowing rambling he said it was left to the Asha workers and their organisation to continue the strike or not, to give assurance he is neither the Finance Minister nor the Chief Minister. It is not possible to sanction the incentive they are asking. In a democratic set up one leader with 10 departments cannot announce anything at will, like Mohamad Bin Tuglaq.
He even screamed at the media persons if they are the auditors. Have sympathy towards these workers. We are also showing humanitarian concern. When asked in such a case why not give them protection he said all problems are created by the Asha workers themselves. What is the responsibility of the government then? He got angry and retorted what does it concern you if we have responsibility or not? "We (government) and them (Asha workers) are in talks. You media has forgotten your responsibility and are resorting to ''fitting' problems. Amidst all my pressure I have come here, we are talking, you stay calm" he said.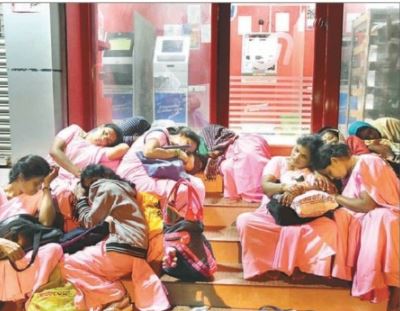 The other demands of the Asha workers are regularisation of appointment, Provident Fund, ESI and Pension facilities, minimum wages of Rs 18,000, setting up Asha Welfare Fund and provide for fatal dieceases and in the event of death to the family, implementation of old assurance of boarding and lodging, appointing facilitators where more than 20 Asha workers are working.
The conditions put by the government include that all pregnancies and deliveries in their respective work field must be registered 100 per cent at MCTS, all children must be inoculated, reporting contagious and non-contagious deceases in the region, taking care of new born infants and family planning.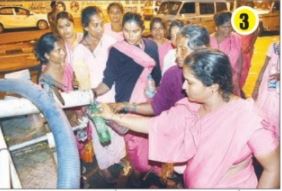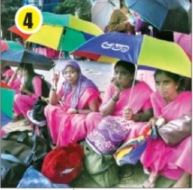 Last Updated 31, Mar 2018, 7:03 PM IST