Ramya takes twitter by storm to challenge India's regressive mindset and see how she nailed it
DJ Varnika Kundu who was stalked by a BJP leader's son was questioned for being out so late in the night
This has unleashed #aintnocindrella campaign by women on Twitter
But the credit of asking women to raise their voice against BJP leader's regressive mindset should go to the former MP from Mandya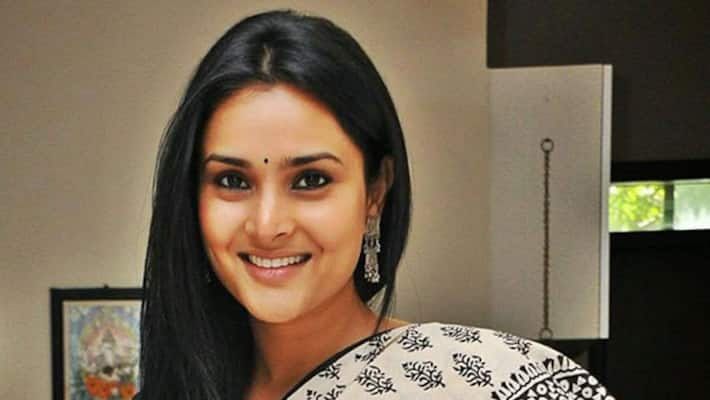 Twitter is awash with #aintnocindrella campaign after DJ Varnika Kundu who raised her voice against her stalker, Vikas Barala, was criticised by Haryana BJP Ramveer Bhatti for being out so late in the night.
Bhatti had told a news channel that "The girl should not have gone out at 12 in the night." Angered at this, women have been flooding the twitter posting their selfies enjoying a night out with #aintnocindrella.
But not many know that the #aintnocindrella campaign was an initiative of former Kannada actor, former MP and chairperson of Congress party's social media and digital communications, Ramya, who took on the politician's regressive mindset.
Ramya who is also known as Divya Spandana told BBC that "Why shouldn't women go out after midnight? I'm asking people like Mr Bhatti who are they to set curfew hours for us? I want to ask him who is he question to us? This is such a regressive mindset," Ramya told BBC.  
It is reported that Ramya had initiated the campaign by sending a message to some women on her WhatsApp group on August 7 evening. "Ladies, how often have you heard something regressive like this from the mouth of a 'leader' who doesn't know much better? I'll answer: too often. This time they're telling us when we can and cannot go out of our houses. This has STOP," the message said, according to BBC.
She took to the twitter to post her picture of herself and invited others to proclaim their space in the night. And see how Sharmishta Mukherjee, daughter of former president Pranab Mukherjee and other women have nailed it.
#AintNoCinderella pic.twitter.com/L3ROrZkHMS

— Divya Spandana/Ramya (@divyaspandana) August 7, 2017
If I'm out at 12am, it DOES NOT mean I'm to be raped, molested, chased. My dignity is my right 24X7 #AintNoCinderella pic.twitter.com/6SN0I5NbSN

— Sharmistha Mukherjee (@Sharmistha_GK) August 7, 2017
#AintNoCinderella pic.twitter.com/4BoPCCIlzG

— Gayathri Devi (@gayathri2108) August 7, 2017
It's midnight and I can be wherever I want to be, because I #AintNoCinderella
Enjoying party with friends#GirlsNightOut @LambaAlka pic.twitter.com/i9A3l8G3aq

— Pooja Khatri (@PoojaKhatri2802) August 7, 2017
#AintNoCinderella
Sun maybe gone... but we are here to rise. :) #DontCurseDarkness pic.twitter.com/20eZCrqKFB

— Samyukta Hornad (@samyuktahornad) August 7, 2017
Hey it's midnight and I'm "out"!#AintNoCinderella pic.twitter.com/oKFNwtVIz0

— Palak Sharma (@Palaksharmanews) August 7, 2017
#AintNoCinderella ... it's time to step out ! pic.twitter.com/CAWBJ83guk

— Sharmiela Mandre (@sharmilamandre) August 8, 2017
@divyaspandana
#AintNoCinderella pic.twitter.com/AbcE5MUZhH
— sharika menon (@menonsharu) August 8, 2017
I will loiter, be it Delhi or London. #AintNoCinderella pic.twitter.com/qMG8iQu41y
— Mudra (@mudra_m) August 8, 2017
Here's to stepping out & feeling safe. #AintNoCinderella @divyaspandana @sharmilamandre pic.twitter.com/I6STHEaF71

— Nicole Faria (@NicoleFaria9) August 8, 2017
Last Updated Mar 31, 2018, 6:47 PM IST