Karnataka High Court judge Justice Jayant Patel sent in his resignation on Monday\
Though no reason has been cited, it is believed he was unhappy at being sidelined twice when it came to becoming Chief Justice of the Supreme Court
9 members of the Karnataka HC have sent in a letter expressing solidarity with the judge
Nine members of the bar have expressed their solidarity with their former colleague Justice Jayant M Patel, who sent in his resignation yesterday.
These members of the bar sent a letter of solidarity to the judge stating that they too were aware of the injustice being meted out to him as he was passed over twice when it came to the appointment as Chief Justice of the High Court.
In the letter, they mention how this incident can be seen as an attack on the independence of the judiciary.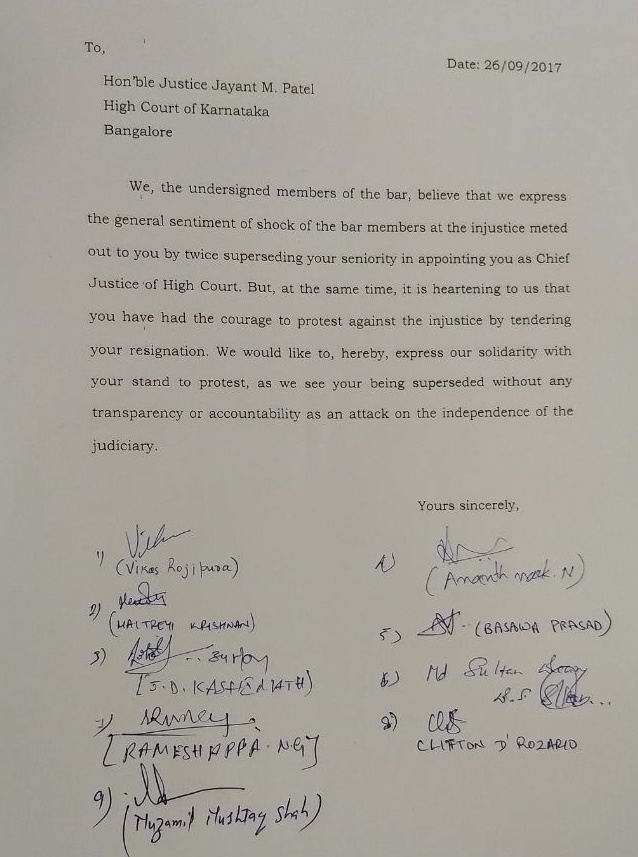 It was he who had ordered a CBI inquiry into the controversial Ishrat Jahan encounter case. Feeling sidelined, he tendered in his resignation. While seniority should make him an ideal candidate for CJ he was transferred to serve in the Allahabad High Court. Even the Gujarat HC bar association questioned why this oversight in Justice Patel's appointment, but no satisfactory answer was given.
Meanwhile, his resignation has been accepted.
Last Updated 31, Mar 2018, 6:35 PM IST