Mumbai ATM heist: Trio arrested in Bengaluru
Three youths who stole money from ATMs at Mumbai arrested by Cubbon Park police
Cash of Rs 4.28 lakh, gold jewellery and expensive mobiles have been seized
They had stolen a total of Rs 34 lakh from 3 ATMs where security guards were absent
The accused were staying at Southern Hotel on Lavelle Road
Their crime came to light during a routine checking by the police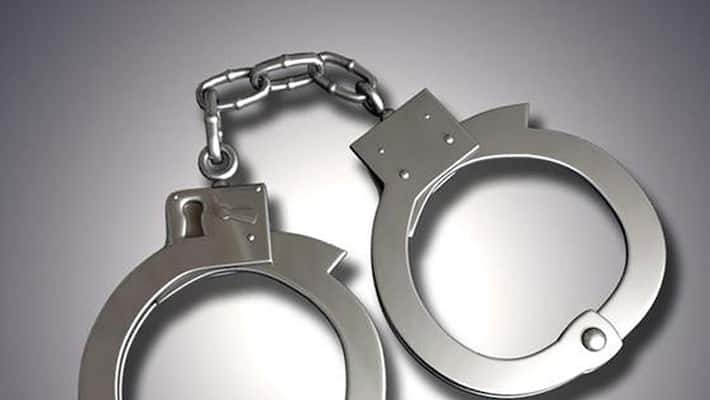 Three youth from Mumbai, accused of stealing money from ATMs at Mumbai have been arrested by Cubbon Park police, reports Kannada Prabha. Rakesh (24), Nayan Vijay Bhanushali (24) and Jyothis Chhedi Lal Gupta (22) of Mumbai are the arrested and cash Rs 4.28 lakh, gold jewellery and expensive mobiles purchased from the stolen money have been seized. The accused were staying at Southern Hotel on Lavelle Road.
Their crime came to light during a routine checking by the police. As the independence day is nearing police were collecting information about all clients staying at lodges and hotels. Cubbon Park inspector Nagaraj and his team had visited the Southern Hotel and found that the three were staying there for the past one-and-half month. They arrived on June 23 and were used to visit neighbouring hotels, pubs and malls. They would rent car and visit tourist spots in the State and return, reports Kannada Prabha.
On inquiry it was found that the trio were at various places in Delhi, Kullu Manali, Jammu Kashmir, Goa and Amritsar before arriving at Bengaluru. They would stay at good hotels, rent car and visit tourist spots. On suspicion, the police made further inquiry and found out that the trio had planned and carried out ATM heists at Mumbai. Rakesh was employed at Writer Safeguard, a private company as a cash custodian. His job was to fill cash into the ATM machines. Hence he knew the passwords and had keys of the ATMs.
Around three months ago Rakesh, along with his two friends, planned to steal money from ATMs. One friend was a courier delivery boy and the other was jobless. On May 15 and 16 the trio used the password and keys to take out Rs 34 lakh from ATMs at Malegaon, Sonarpada and Pisavadia where security guards were absent and escaped. Cases were registered at respective police stations. The Cubbon Park police detained them on suspicion and on interrogation, they have reportedly confessed to the crime, said DCP Central Chandragupta.
Last Updated Mar 31, 2018, 6:49 PM IST