Tamil actor Siddharth takes issue with Shiva Rajkumar's apology after press conference disruption
Tamil actor Siddharth, who recently faced interruptions during a press conference in Bengaluru organized for the release of his film, has expressed his disagreement with veteran actor Shiva Rajkumar's apology on behalf of the Kannada film industry.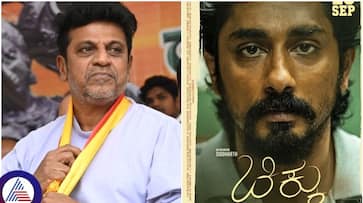 The disruption at the press conference, caused by pro-Kannada organizations protesting the release of Cauvery water to Tamil Nadu, led to Shiva Rajkumar's public apology. However, Siddharth firmly stated, "Shiva Rajkumar did not need to apologize," asserting that Shiva Rajkumar had no involvement in the incident. 
Cauvery row: Pro-Kannada activist Vatal Nagraj calls to close all national highways in Karnataka on Oct 10
Siddharth went on to emphasize that his film, "Chikku," had no connection to the ongoing Cauvery river dispute between Tamil Nadu and Karnataka. He shared his disappointment regarding the incident, which had a negative impact on the film's promotion. He mentioned the loss incurred as a film producer due to the disruption.
Addressing the press conference incident during an Instagram Live session, Siddharth expressed his disappointment, saying, "It's sad that I couldn't share a good film with the people there." The disruption led to the cancellation of the film's promotional event in Bengaluru.
The incident garnered attention as activists from the Kannada Sangha protested against the release of Cauvery water to Tamil Nadu. Siddharth, speaking in Kannada, had encouraged the audience to watch his movie before walking away from the disrupted event.
Last Updated Oct 7, 2023, 10:03 AM IST