Rice to replace money for drought-affected taluks: Karnataka's Food Minister KH Muniappa
Karnataka's Food and Civil Supplies Minister KH Muniyappa has announced a decision to provide rice instead of monetary assistance to 114 drought-affected taluks in the state. These regions have been grappling with a severe lack of rainfall, prompting preparations for drought.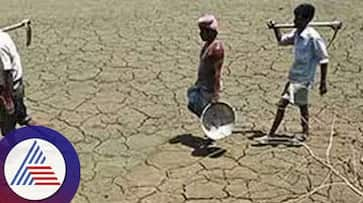 The rationale behind this decision lies in the state's commitment to its crucial Anna Bhagya (rice scheme), which faced limitations due to insufficient rice availability. 
Initially, the government had opted to provide cash instead of five kilograms of rice. However, as part of their pre-election promise, the Congress government is now preparing to distribute 10 kilograms of rice to the state's residents.
Muniappa highlighted the collaboration with neighbouring states like Andhra Pradesh, Telangana, and Chhattisgarh, who have stepped up to supply rice for this initiative. A tender process is currently underway and is expected to conclude within a week, ensuring swift implementation of the plan.
Emphasizing the importance of such programs, Muniappa pointed out that a significant portion of India's population, approximately 35 to 37 per cent, falls below the poverty line. 
He also acknowledged the instrumental role of the Food Security Act, which was introduced during the UPA government, and the MGNREGA scheme in improving the welfare of the people.
Last Updated Sep 5, 2023, 7:21 PM IST