Political veteran DB Chandre Gowda, who made way for Indira Gandhi, is no more
The political landscape of India bids farewell to one of its senior statesmen of Karnataka, DB Chandre Gowda, who breathed his last at the age of 87 on Tuesday. The former minister and seasoned political adviser succumbed to age-related illness at his residence in Daradahalli, Mudigere taluk of Chikkamagaluru district.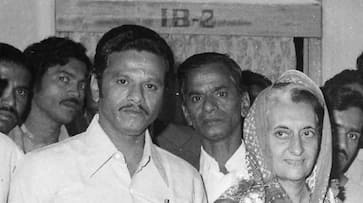 DB Chandre Gowda's legacy is marked by his remarkable achievement of serving as a member of the Legislative Assembly, Legislative Council, Lok Sabha, and Rajya Sabha, underscoring his substantial impact on Indian politics.
Born on August 26, 1936, as the son of Daradahalli Patel Bairegowda, Mrs. Puttamman of Mudigere taluk, DB Chandre Gowda was a lawyer by profession and actively involved in the Congress party. His political journey included multiple significant milestones.
In 1971, he was elected as a Member of Parliament from the Chikkamagaluru Lok Sabha constituency, representing the Congress party. He continued to serve as an MP, witnessing a historic moment in 1978 when former Prime Minister Indira Gandhi resigned her seat to contest from Chikkamagaluru. This move allowed Indira Gandhi to stage a political comeback.
Bengaluru Yellow Line metro nears completion, MP hints March 2024 launch
Throughout his career, Chandre Gowda wore various hats in the political arena. He served as the irrigation minister in the cabinet of former Chief Minister Devaraju Arasu from 1979 to 1980. In changed political circumstances, he held the position of Leader of the Opposition in the Legislative Council during 1980–81. In 1983, Chandre Gowda was elected as a Member of the Legislative Assembly from Tirthahalli Constituency under the Janata Party banner. He later assumed the role of Assembly Speaker from 1983–85, when Ramakrishna Hegde was the Chief Minister. His political journey continued, and in 1986, he was elected as a member of the Rajya Sabha from the Janata Party. Chandre Gowda re-entered the Legislative Assembly in 1987, serving a second term from Tirthahalli Constituency.
In 1999, he was elected as a Congress candidate to the Legislative Assembly from Sringeri Constituency and played a crucial role as the Minister for Law and Parliamentary Affairs in the Cabinet from 1999 to 2004, under the former Chief Minister S.M. Krishna. During this period, he was the minister in charge of Chikkamagalur.

DB Chandre Gowda's political journey took an interesting turn in 2009 when he was elected as a Member of Parliament from Bengaluru North Constituency, this time as a BJP candidate. Throughout his four-and-a-half-decade-long political career, he was known for his contributions to state and national politics, establishing himself as a respected socialist thinker.
Chandre Gowda withdrew from active politics in 2014 and spent his later years in a peaceful retirement at his Poorna Chandra residence in Daradahalli.
He is survived by his wife, Smt. Purnima, four daughters, and a wide circle of relatives. The public can pay their last respects to DB Chandra Gowda from 2 pm to 6 pm at Mudigere Adyanthaya Rangadamandir, and the final rites are scheduled for the following day (Wednesday) at Poorna Chandra Estate in Daradahalli.
Last Updated Nov 7, 2023, 11:29 AM IST