Karnataka cabinet seeks Rs 5,326 crore for drought relief from Centre
In response to the severe drought conditions affecting 195 taluks during the first phase and an additional 21 taluks due to a lack of monsoon rains, the Karnataka Cabinet has made a collective decision to seek financial assistance of Rs 5,326 crores from the central government to address the resulting losses and for remedial measures.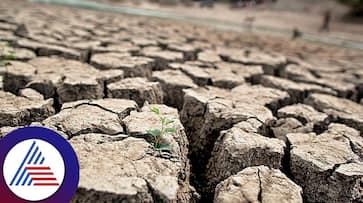 The cabinet meeting, presided over by chief minister Siddaramaiah, expressed significant concern over the union agriculture minister's reluctance to meet revenue minister Krishna Byre Gowda since early October to discuss drought relief matters in person.
Earlier, on September 22, a cabinet meeting had approved a request for Rs 4,860 crore to address losses and provide relief in the 195 affected taluks. This request was based on a joint survey conducted by officials from the agriculture and horticulture departments. Subsequently, the government declared drought in 21 additional taluks. The total financial requirement includes Rs 355 crore for animal care, fodder, and medicines, as well as Rs 554 crore for the supply of drinking water, totaling Rs 5,326 crore. The chief minister has urged revenue minister Krishna Byre Gowda to personally negotiate with the union minister to secure the necessary assistance.
Series of accidents at Bengaluru prompts fire department to ramp up safety
Additionally, the cabinet meeting established that out of the 21 newly declared drought-affected taluks, 10 were severely affected, while the remaining 11 faced moderate drought conditions.
Furthermore, the cabinet meeting highlighted that the cumulative loss incurred in agriculture and horticulture crops across 216 taluks is estimated at Rs 33,770 crore. According to National Disaster Response Fund (NDRF) regulations, the Cabinet resolved to submit a request to the Center for Rs 4,414 crore as compensation for agricultural losses.
The 21 drought-affected taluks include Chamarajanagar, Yalandur, Krishnarajanagar, Belgaum, Khanapur, Mundaragi, Badagi, Hanagal, Shigaon, Kalaghatagi, Alnavara, Annigeri, Aluru, Araseikere, Hassan, Mudigere, Tarikere, Ponnampet, Hebri, Siddapur, and Dandeli
Last Updated Oct 20, 2023, 11:21 AM IST