Former CM Kumaraswamy Criticizes Congress Government's Handling of Cauvery Water Issue
In a scathing critique of the Congress-led government in Karnataka, former Chief Minister H.D. Kumaraswamy has lambasted the government's approach to the Cauvery river water issue. Kumaraswamy's comments come in the wake of a contentious order issued by the Cauvery Water Control Committee (CWRC) mandating the release of 3,000 cusecs of water daily to Tamil Nadu for the next 18 days.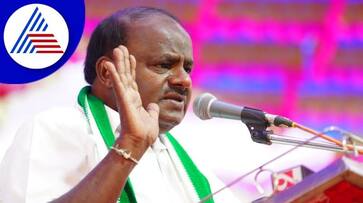 In a social media post, Kumaraswamy expressed his outrage, stating that Karnataka's continuous setbacks in the Cauvery matter have now reached a critical point. He described the CWRC's order as nothing short of a "death sentence" for the Cauvery river and the people of Karnataka.
Kumaraswamy criticized the Congress government for failing to protect the interests of Kannadigas and for allowing Tamil Nadu to take advantage of Karnataka's missteps. He highlighted the stark contrast in priorities, with Karnataka seeking water for drinking purposes while Tamil Nadu pursues water for the Kuruvai crop, even in areas where cultivation is illegal.
Karnataka: Pro-Kannada outfits announce statewide bandh on September 29 despite Deputy CM's opposition
He decried the lack of a strong stance from the government against such actions, suggesting that the government's allegiance to its partner party, DMK, has superseded the welfare of Karnataka. Kumaraswamy emphasized the need for immediate action by the Cauvery Water Management Authority (CWMA) and Cauvery Water Control Committee (CWRC) to establish a "Difficulty Sharing Formula" to resolve these crises and warned against further water releases without such a formula in place.
Last Updated Sep 27, 2023, 4:49 PM IST