Cauvery water being covertly diverted to Tamil Nadu: MP Pratap Simha
Mysuru , Sep. 17: Member of Parliament Pratap Simha has voiced serious allegations that water is still being covertly diverted to Tamil Nadu. Speaking to media persons, he urged authorities to investigate the flow rate in the dam region to substantiate his claims. Regarding the Cauvery water issue, MP Pratap Simha emphasized the need to address the ongoing dispute. He revealed that a substantial 5,000 cusecs of water have been drained daily since September 13, raising concerns about the depleting water levels in dams such as Hemavati, Harangi, and Kabini.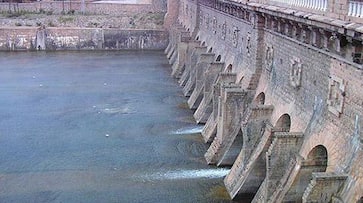 In light of the current situation, he firmly stated that water allocation should strictly prioritize drinking purposes.
Responding to Congress allegations that Prime Minister Modi is not allocating time for an all-party meeting on the matter, MP Pratap Simha retorted by asserting that people's representatives should exercise common sense. He pointed out that even former Prime Minister Manmohan Singh's intervention would fail to resolve the issue. 
He emphasized the role of the Cauvery Management Authority and the Supreme Court in making decisions on water allocation. 
He suggested that Chief Minister Siddaramaiah should communicate with his Tamil Nadu counterpart, Stalin, instead of expecting Modi to intervene, highlighting the paramount importance of the state's interests.
MP Pratap Simha further criticized the Congress government's alliance with Stalin's DMK, alleging that it compromised the state's farmers' interests for political gain in the Lok Sabha elections. He urged the government to refrain from releasing water to Tamil Nadu and instead present the factual situation in court. 
Simha argued that leaving water unchecked would jeopardize the drinking water supply in cities like Bengaluru , Mysuru, and Mandya, and emphasized the need to address the excessive crop cultivation in Tamil Nadu, which he believes should be addressed in the Supreme Court. He called upon the state government to take immediate action to ensure justice for Karnataka.
Last Updated Sep 17, 2023, 3:27 PM IST