Bengaluru woman cancels ride, shockingly receives nude photos from driver
In Bengaluru's Electronic City, a cab driver sent explicit content to a woman who had cancelled a ride, leading her to file a police complaint. Legal action under IPC Section 354A and IT Act provisions is underway to address the issue.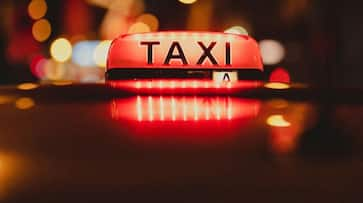 In a disturbing incident within Bengaluru's Electronic City, a cab driver's inappropriate behaviour has come to light as he sent explicit photos and videos to a woman's WhatsApp number. The woman had taken the step to cancel a ride she had initially booked through a ride-sharing app, which swiftly led to her filing a police complaint to address this distressing occurrence.
According to the details provided, the woman intended to book a taxi through the ride-sharing app to pick up her daughter from school. However, an unexpected and unsettling turn of events occurred when the assigned 32-year-old taxi driver sent obscene content via WhatsApp.

Carpooling is illegal: Karnataka Transport Dept fines Rs 10000 for violations in Bengaluru
Shocked by this unforeseen and distressing experience, the woman took immediate action by reporting the incident to the police. In her formal complaint, she expressed her deep concern regarding how the driver had managed to gain access to her contact information shortly after she cancelled the trip.
The law enforcement authorities have actively searched for the 32-year-old taxi driver in connection with this case. The police have initiated legal proceedings under IPC Section 354A, which pertains to sexual harassment and have also invoked relevant provisions of the IT Act to address this incident appropriately.
Last Updated Oct 13, 2023, 11:46 AM IST