With this draw, Odisha stays at the bottom of the Indian Super League 2020-21, while Hyderabad remains on fourth. Both the teams are yet to win the title to date. While Odisha's best finish was third in 2016, Hyderabad made its debut last season and finished 10th.
Odisha FC continued with its pitiful season in the 2020-21 Indian Super League, as it settled for a 1-1 draw against Hyderabad FC, at the Fatorda Stadium in Bengaluru, on Tuesday. The draw allowed both the teams to maintain their positions in the table, 11th and fourth, respectively.
Hyderabad put itself ahead in the 13th minute, following a strike from Holicharan Narzary. However, after the half-time break, Odisha found a renewed energy and levelled it through Cole Alexander, while further attacks did not lead to a goal.
Following the game, Odisha manager, Stuart Baxter, hailed his boys' spirited performance, as he said, "Very brave performance. We opened the game quote well pressing high, Taylor pulled up very late, Very new back four so tried to press high. They rumbled that they started playing through their wide midfield players. We wasted the first ball in transition. I was happy with 1-0 at the half-time and we didn't do well with the flick on header for the goal. It was a gutsy performance, but unlucky not to have the chances creeping in. We changed the pressing shape little bit I didn't to drop off because we had enough joy to continue. We squeezed the lines together."
ALSO READ: Odisha FC continues to struggle following draw against Hyderabad FC
"We had few more transitions and first pass on transition was better. Players smelt we had a chance. I don't know. We have said a few times where we give opposition a head start, but that takes off pressure in a way. But, I want us to keep the bar high like we did in second half. If we keep playing like that where we have decent understanding and get a result, we can kick on. It's certainly not a lot of training where we need to mix and match. Impressed by how young players have not folded. Some of the decisions which went against us it would have been easy to fold. The staff have done well with their job too," added Baxter.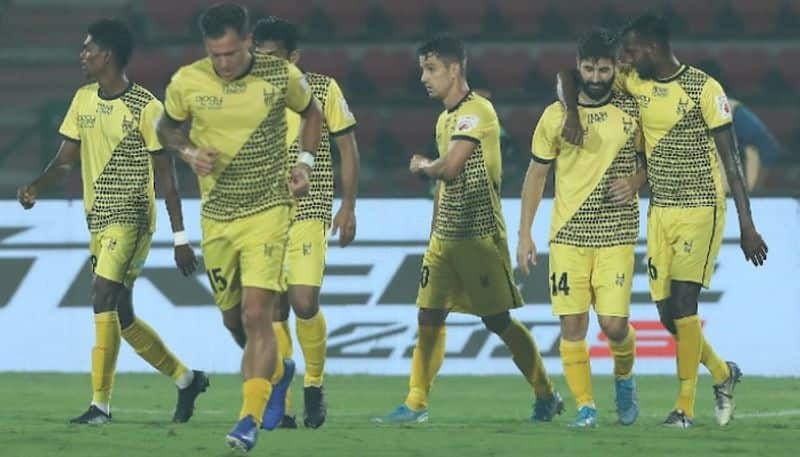 Meanwhile, Hyderabad head coach, Manolo Marquez Roca believed that his side was lucky to escape with a draw. "If you look first half, we lost two points. In second half, we won one point. Stuart analysed the game well. In first half, we played well and could have finished the game off. In second half, team was very tired. Subs didn't help. In second half, we were lucky team because they fail very clear chances," he said.
Speaking on the injuries for the side, he added, "It's possible when you get an injury. It affects the other players. It's not an excuse. Hali scored once and he had other chances and played a very good game let's see now how the injury is. Maybe, it could affect my team. We will recover Joel and Joao for Sunday's match. Fran maybe comes too. Two-three players more. One-two weeks ago, I was telling my staff that I think lot of teams are very tired and we are one of them."
Last Updated Jan 20, 2021, 10:47 AM IST