ISL 2020-21: Sergio Lobera blames sloppy defence following Mumbai City FC's loss to NorthEast United FC
The loss hardly affected Mumbai City FC's position in the Indian Super League 2020-21 table, as it continued to stay on top, while NorthEast United FC has risen to the fourth spot. Both the sides are playing the tournament since 2014 and are yet to win the title.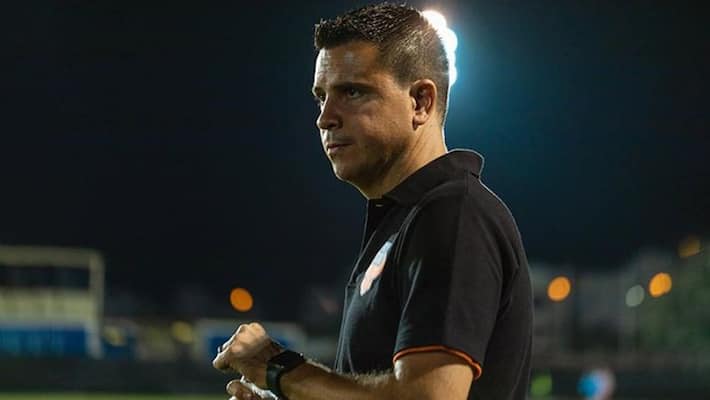 In what could be considered an upset, Mumbai City FC fell short by a goal to NorthEast United FC (1-2) in the 2020-21 Indian Super League at the GMC Stadium in Goa on Saturday. While Mumbai stayed atop the table despite the loss, NEU has risen to the fourth spot.
It all started in the opening half when Deshorn Brown put NEU ahead in the sixth minute and followed it up with another goal, just three minutes later. Although Adam Le Fondre pulled one back for Mumbai in the 85th minute, the NEU defence and goalkeeper were too strong to be penetrated, as the latter walked away with a marginal win.
Following the game, Mumbai boss, Sergio Lobera blamed the side's sloppy defence, as he said, "The start wasn't good. We conceded two goals in 10 minutes and it was difficult for us to be in this situation because after that, we didn't play well. Our balance in defence was not good. When we lost ball, there was lot of spaces between lines and they have players who exploited this. They played better than us today. I congratulate them. I need to analyse my team's game and try to improve our mistakes from today. We created chances in the end today, but playing we were playing impulsively and not as per our style. Today, they (NEUFC) deserve the win and I need to congratulate them."
"We need to keep improving and keep working. It's a very special season for everyone. It was a short time to work with the players and to try to implement new ideas and style of play. This situation is possible to happen. In ten minutes today, we conceded two goals, but before that, we only conceded five, out of which three came from penalties. We need to understand games better because when we score first, it's difficult for the opponent and today, NEUFC did that to us. It's a moment of reflection for our team to focus on the future. We need to learn from this," he added.
ALSO READ: Deshorn Brown's brace helps NorthEast United FC edge past Mumbai City FC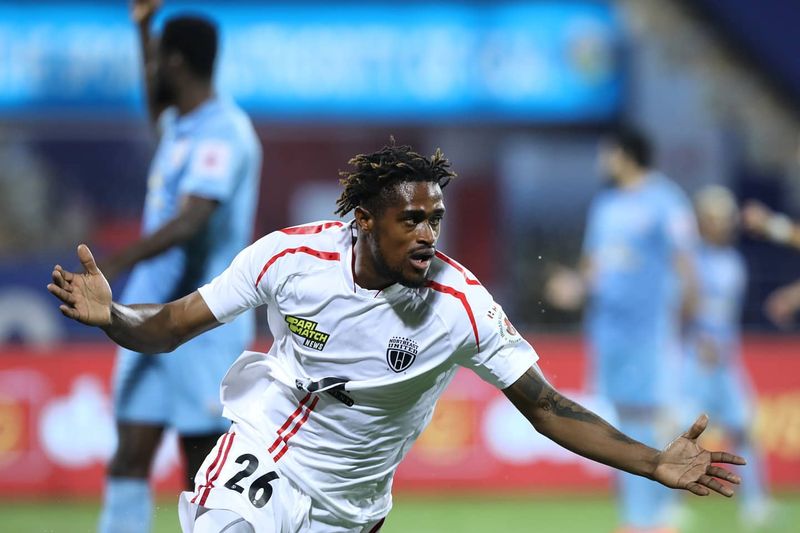 Meanwhile, NEU interim manager, Khalid Jamil was happy in the manner his side played, as he reckoned, "I just told them to maintain what they were doing going into the second half and to work hard. We were playing good team which keeps the ball. Told my team that we needed to come back in position and maintain shape if and when we lost the ball."
"He (Brown) is one of the quality strikers, I like him. I don't have to tell him anything, he's mature and knows what to do and did a good job. Like I have said earlier, it is because of the players. I am not doing anything different, everyone is playing well and this is the magic," he supplemented.
Also, Deshorn Brown insisted that he is enjoying his freedom to play his natural game. "I am trying to enjoy more. I am getting a lot of freedom to play my game here. I am happy to win tonight. They are a very good team. We had the spirit to fight and we executed the plan tonight and it (the win) happened. We got to keep believing in ourselves and play the game we know how to play. I didn't think about it (hat-trick) too much because when you do you break yourself down. I thought, I will get another goal, but it did not happen," he concluded.
Last Updated Jan 31, 2021, 11:20 AM IST