ISL 2020-21: Robbie Fowler puts blame on referee as SC East Bengal draw against FC Goa
The draw has compelled SC East Bengal to stay at the tenth spot, while FC Goa sticks to the third spot. Goa has been playing the Indian Super League since 2014 and is yet to win its maiden title. Meanwhile, SCEB is making its debut this season and has been off to a horrific start.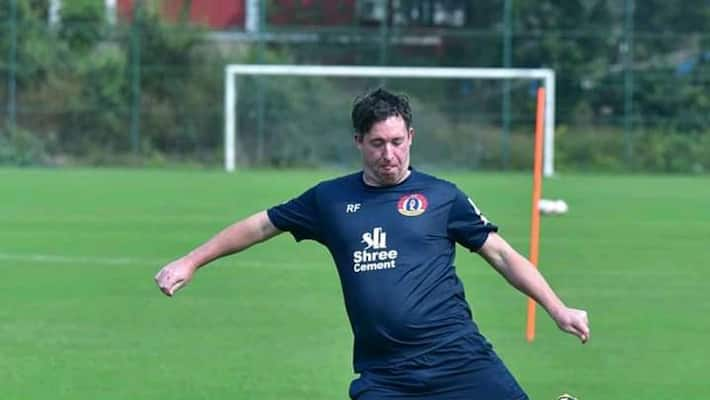 SC East Bengal saw no end to its sufferings in the Indian Super League 2020-21, as it settled for yet another frustrating 1-1 draw, against FC Goa, at the Fatorda Stadium in Bengaluru, on Friday. The draw forced the sides to maintain their positions in the table, tenth and third, respectively.
While Anthony Pilkington's missed penalty in the opening minute denied SCEB to earn a lead, it was in the 39th minute when Igor Angulo put Goa ahead. Although Daniel Fox levelled it for SCEB in the 65th minute, Goa's Edu Bedia was sent off in the 66th for his second yellow card offence. Nonetheless, the host managed to hold on the draw, despite SCEB going all-out attack in the closing stages.
Following the game, SCEB boss, Robbie Fowler was yet not impressed with the referee's performance, as he opined, "We were the one team that wanted to win it. We should have beat them twice this season. We started behind, but the second-half performance was outstanding. Frustrated with referee's performance. Thought it was awful. Every time the players went near our players, he was getting conned. I am not sure if its anti-English or anti-East Bengal thing, we get no help whatsoever. Our players are getting swiped all the time."
ALSO READ: Edu Bedia's send-off forces FC Goa to settle for a draw against SC East Bengal
Speaking on if it was a valid penalty for SCEB, Fowler recalled, "What about all the other penalties? I am not going to get into an argument here. Even in injury time, we saw players going down, but he hasn't added time on. We are at the end of the season, how much can they learn? They can't make keeping mistakes every time. I have been vocal on this. Whoever makes the loudest noise, the referee quickly gets the card out. Maybe, I should ask my players to do the same. I do believe they are trying, but they need help because there's a lot at stake. There is a lot of eyes watching them and this doesn't look good on the league. I like Rafi, but sometimes coaches need to make a decision where things are not done the way we want to. We had lot of chances in the second half. We need to start winning games to get up the table and be where we want to be. We have looked so much better in the last 8-9 games. I take my hats off to the lads."
Meanwhile, Goa's assistant coach, Clifford Miranda expressed delight at holding SCEB, as he said, "Yes, I am happy with a draw. In the end, we played with ten men; we suffered a lot. So yes, I am happy with the draw, but I will say the way we played in the first half, three points were there for the taking. We worked really hard for this point. In the first half, we had chances more chances than them (East Bengal) and that could have changed things. The penalty that they got, I am not sure whether it was a penalty or not."
As for Goa manager, Juan Ferrando, he reckoned, "I didn't see the foul, I was looking on the other side and I don't know for what he (Edu Bedia) got the red card. When any player gets a red card, it's a loss for the team. But, I did not see."
Last Updated Jan 30, 2021, 11:20 AM IST