ISL 2020-21: Naushad Moosa blames Bengaluru FC for failing to click as unit following Hyderabad FC draw
With this 2-2 draw, Bengaluru FC has risen to the seventh spot in the 2020-21 Indian Super League table, while Hyderabad FC stays on fifth. Bengaluru is a former champion, having won the title in 2018-19, while Hyderabad FC is still in the hunt for its maiden trophy.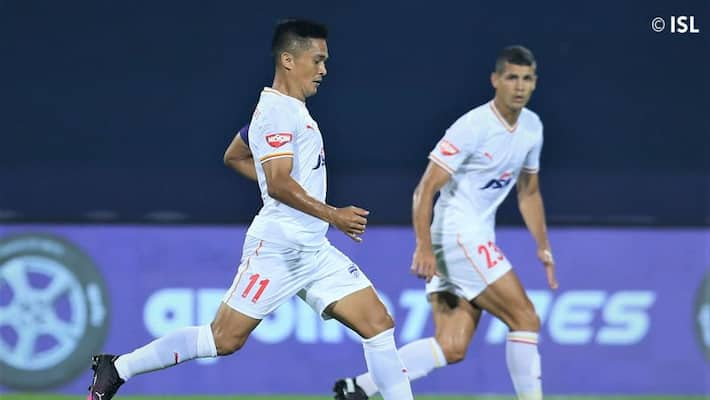 In what turned out to be an exciting thriller, Bengaluru FC was held for a 2-2 draw by Hyderabad FC in the Indian Super League 2020-21, at the Tilak Maidan in Goa on Thursday. Bengaluru has risen to seventh in the table, while Hyderabad stays on fifth.
It all began in the ninth minute when Bengaluru captain, Sunil Chhetri put the side ahead, followed by another from Leon Augustine in the 61st minute. Nonetheless, Aridane pulled one back for Hyderabad in the 86th minute, followed by Francisco Sandaza in the 91st minute, as the match ended with a 2-2 deadlock.
Following the game, Bengaluru's interim boss, Naushad Moosa lashed out at his boys for getting distracted in the closing stages. "It's the same problem again, switching off towards the end. We were two goals ahead till the 85th minute and conceded two so late. I had to make those substitutions. Cleiton (Silva) was complaining about his hamstring. Sunil (Chhetri) was not well yesterday and he didn't train. So, I introduced Semboi (Haokip) and Kristian (Opseth)," he said.
ALSO READ: Bengaluru FC settles for 2-2 draw against Hyderabad FC, remains winless in 8 games
"The entire squad is gutted. I appreciate the way my team is playing, but it's not enough. There were defensive lapses. You can't have four players in the box and allow the striker to come from behind and score. Leon Augustin did well. I wanted to utilise his pace on the wing and he scored. Parag Srivas is good with the ball, but he has to coordinate better with his partner. We have to work harder," he added.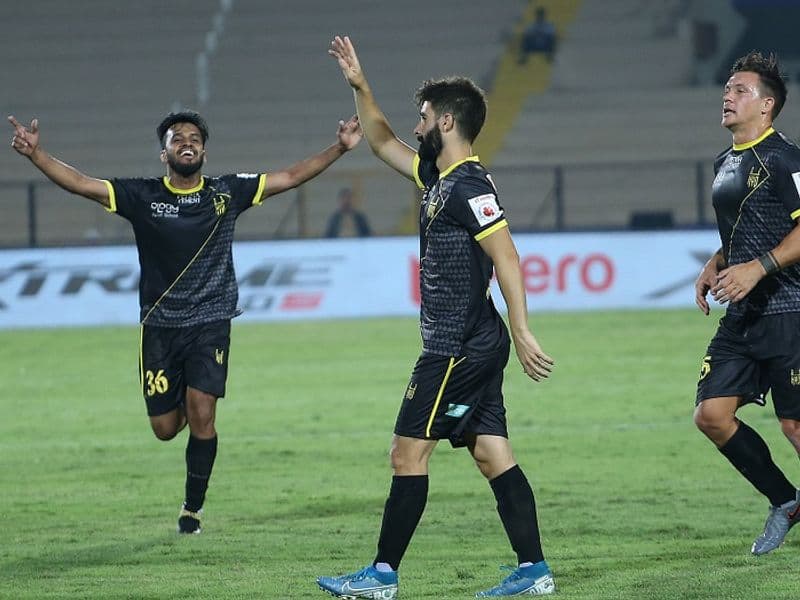 Meanwhile, Hyderabad's head coach, Manuel Marquez Roca had the opposite reaction, who was entertained in the manner his side bounced back in the dying stages. "We are very happy tonight. We were losing 0-2 till the 85th minute. Up until that point, we didn't deserve the three points. We gifted Bengaluru the second goal and failed to score from every good chance we got. In the end, we fought well and bagged a point. Both our goals were executed wonderfully," he said.
"I feel bad for Bengaluru FC. They are on a rough patch. Even after scoring the first goal, they were very nervous on the field because of their winless streak. Coming back to us, we have a young and talented squad. The players have handled the tough situations brilliantly. The late equaliser will be a boost for all of them," he concluded.
Last Updated Jan 29, 2021, 11:19 AM IST