ISL 2020-21: Mobashir Rahman's sole strike allows Jamshedpur FC to pip Odisha FC
This was Jamshedpur FC's fourth win of the Indian Super League 2020-21, as with six draws and five losses, it has risen to the sixth place. Meanwhile, Odisha FC suffered its eighth loss of the win, while with a win and five draws, it stays at the bottom of the table.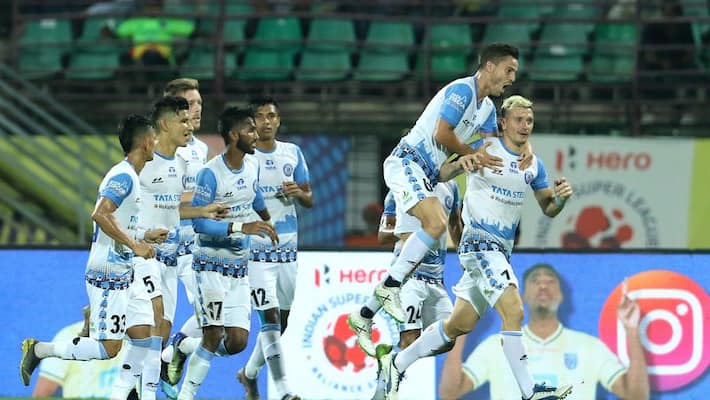 On Monday, Jamshedpur FC kept its playoffs hopes alive, as it edged past Odisha FC in the 2020-21 Indian Super League, at the GMC Stadium in Goa. With this win, while Jamshedpur has risen to the sixth place, Odisha continues to lurk at the table's bottom.
The first half saw 11 attacks within the 32nd minute, including a save from Odisha goalkeeper, Arshdeep Singh, while Nick Fitzgerald hit the post in the 16th minute. Nonetheless, it was in the 39th minute when Mobashir Rahman handed Odisha the lead with his right-footed strike to the bottom-left in a long-range attempt, as it led at half-time.
The second half saw a total of nine attacks, including three saves, while a couple of them came from Arshdeep again. Although Farukh Choudhary nearly doubled the lead in the 90th minute, with his William Lalnunfela-assisted shot hitting the post, the side did manage to walk away with the three points at the end of full-time.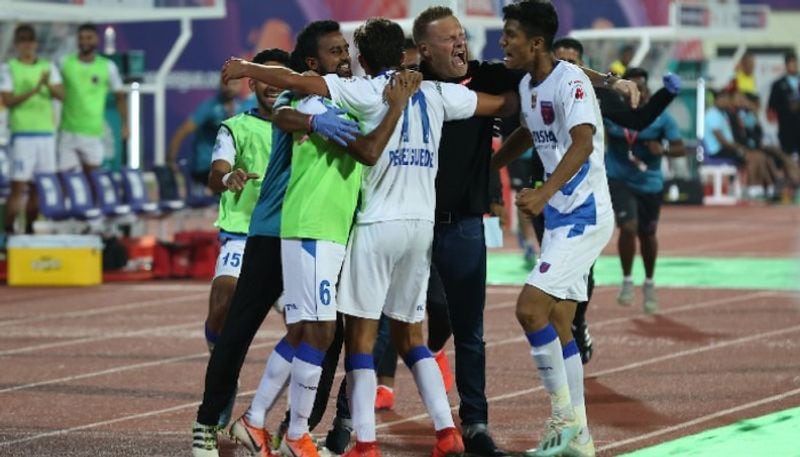 Following the defeat, Odisha FC boss, Stuart Baxter was still confident of his side's turnaround in the remaining matches. "We haven't played over the last seven or eight games any team that we are unable to beat. We have run every team very close and even tonight it could have been one of those honourable 1-1 draw. But, we need to turn them into wins and see if that momentum will take us somewhere in the closing stage of the season. These lads won't lie down; I won't lie down. We will get over this and we will get back to work, and we promise to the fans we will do as well as we can in the rest of the season," he said, reports goal.com.
"I'll blame it on poor decision making in our defending, not brave enough in our build-up play and not keeping our balance and shape. I thought once we got into the final third, our movement was quite good. As the game went further into the 90 minutes, the level of nervousness goes up, so you don't play with the same precision. That's also something. Lack of imagination is something I would like to criticise, but I won't blame," he added, reasoning on the defeat.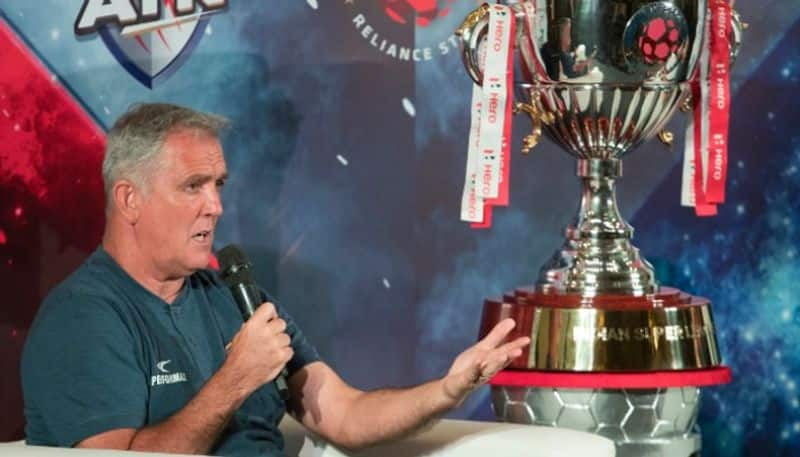 Meanwhile, Jamshedpur manager, Owen Coyle was delighted to have brought an end to its winless run. "I had to look into things. I had to change one or two things and we worked hard on the training grounds. Because we couldn't be conceding the goals we did. That being said, we had one or two injuries. Dinliana missed a few games; he actually had to come off tonight as well. So, I have to look at that. He is an outstanding player. A lot of players get praise in the league and rightly so, but for me, I don't (know) if there is a better right-back in the league than Dinliana. I had him last year and he has been outstanding this year," he said, reports Goal.
"It was important for us to win tonight, to keep the pressure on. The teams who are ahead of us have all the advantage. They are the ones with points. All we can do is try and win games, keep the momentum and try to make sure to get something to see about. That is what we are trying to do," he concluded.
Last Updated Feb 2, 2021, 10:40 AM IST