The draw has allowed FC Goa to stay at the third spot, while Kerala Blasters has risen to the seventh spot. Both the teams are playing the Indian Super League since 2014 and are in the hunt for their maiden title. Both have also finished as runner-up on a couple of occasions.
FC Goa settled for a frustrating 1-1 draw against Kerala Blasters FC in the 2020-21 Indian Super League, at the GMC Stadium in Goa, on Saturday. Goa continues to stay on third, while Blasters has risen to the seventh spot.
The opening strike from Jorge Ortiz put Goa ahead in the 25th minute, while Rahul Praveen levelled it for the Blasters in the 57th. Although Ivan Gonzalez was sent off with a double yellow card in the 65th minute, Goa managed to hold off until the full-time whistle.
Following the game, FC Goa manager, Juan Ferrando protested against the red card, as he said, "I'm not happy today. A lot of problems, injuries, red card etc. I don't think that was a red card (for Ivan Gonzalez). In Europe, we argue with the referee after a card to put forward our case. Today was strange for us because of the confusing decisions."
ALSO READ: 10-man FC Goa holds off Kerala Blasters
"I understand that they are referees and their decision is final. But, it's not fair. Last week was very difficult for Angulo due to illness. He wasn't fully fit. So, he was rested. Today, he played 45 minutes and hopefully, he can contribute even more next time around," he added.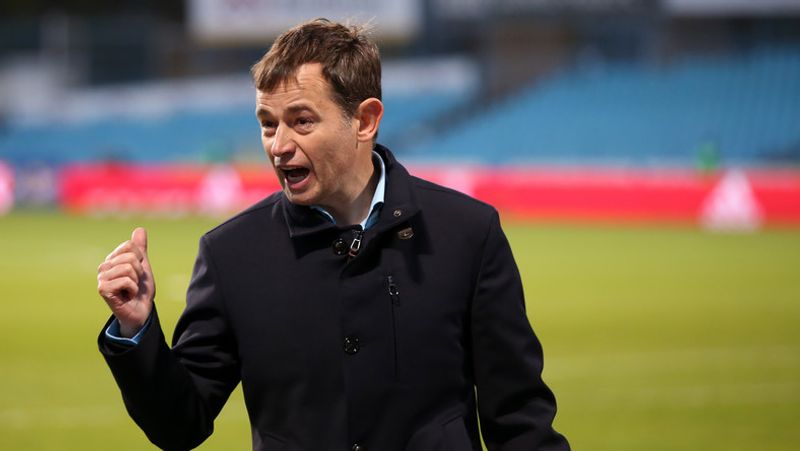 ​​​​​​​
Meanwhile, Blasters head coach, Kibu Vicuna reckoned, "We will have some players who didn't play tonight, Nishu Kumar, Costa Nhamoinesu, Jordan Murray and Jessel Carneiro, back for the next game. So that's a positive. It's difficult to control emotions as a coach. But, we have to behave better in the dugout."
"Football is a sport of two halves. In the first half, Goa was fantastic. We could have done better. We reacted well in the second half. Even when it was 11 vs 11, we were closer to winning the game than the opponent. But, I would have loved three points," he concluded.