Chennaiyin FC has completed its campaign for the 2020-21 Indian Super League and is currently placed eighth. It is a former two-time champion. It settled for a hard-fought 1-1 draw in its final game of the season against 10th-placed Kerala Blasters FC.
Chennaiyin FC finished its Indian Super League 2020-21 campaign on a pale note, as it settled for a hard-fought 1-1 draw against Kerala Blasters FC at the GMC Stadium in Goa on Sunday. While Chennaiyin is currently placed eighth, Blasters is lurking at the tenth spot.
As for the match, Fatkhullo Fatkhulloev put Chennaiyin ahead in the 10th minute, while Gary Hooper levelled it 19 minutes later, through a penalty. While Chennaiyin's Enes Sipovic was sent off in the 80th minute, it managed to hold on and survive Blasters' attacks to settle for the 1-1 draw.
Following the game, Chennaiyin boss Csaba Laszlo felt that the result was fair and the side showed promising signs to do better next season, as he wished to continue with the side. "It was a fair result because the first penalty was not a penalty, but the second was and it must be given. I think it was compensation. In the last 20 minutes, we played with ten men and the team defended very well," he said, reports goal.com.
ALSO READ: Chennaiyin FC held to a 1-1 draw by Kerala Blasters
"Today, I talked with my wife and said I don't want to go back, as I already miss India. Lovely people, many friends, even in the bubble, we grow together. I respect the club's decision and I want to stay in India. I am 57 now, I had in my career big clubs, I have played Champions League, Europa League qualification, European Championship. I want to give something to Indian football from my experience," he added.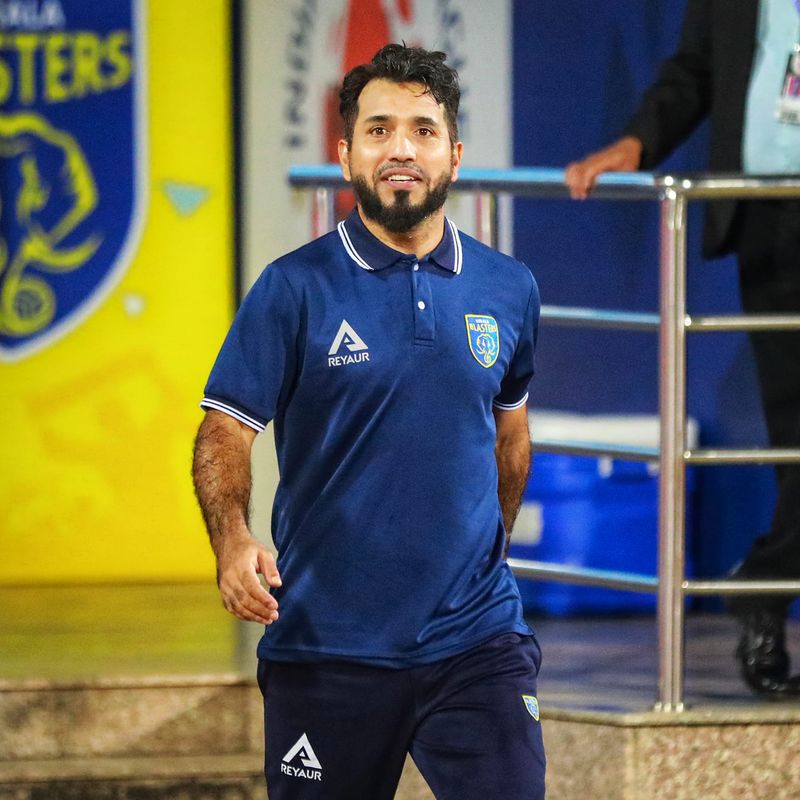 Meanwhile, Blasters interim manager, Ishfaq Ahmed, feels that the side needs some fine-tuning in its defence, as it aims to finish the season on a high. "Well, there was not much time. I wanted to do some fine-tuning in defence. The first thing for us was to keep a clean sheet. We couldn't. The guys responded well. Motivation is needed right now because we are not going to qualify. The way we started in the first ten minutes, it became even harder, all credit to the boys who stood up for the challenge. We did enough to win the match," he reckoned, reports Goal.
"It was about character. We need to show character. Even if we take the lead, we need to hold on. Many times, we lost the lead in the second half. I'm happy. We did a bit of fine-tuning. We knew that their defence is a little weak one-on-one. We had plans to feed more balls to Jordan," he concluded.