Jasprit Bumrah has been a vital cog in the Indian cricket team when it comes to limited overs cricket.
The Mumbai Indians paceman is famous for his toe-crushing yorkers.
Jasprit Bumrah, the pacer from Maharashtra has become an important weapon in India's bowling arsenal. He is the go-to man with the ball when it comes to bowling at the death overs. 
He came into the limelight when he made his debut for Mumbai Indians in the IPL in 2013. Ever since then, he has only improved in what he does best. In the last couple of years, we have witnessed those toe-crushing yorkers a number of times.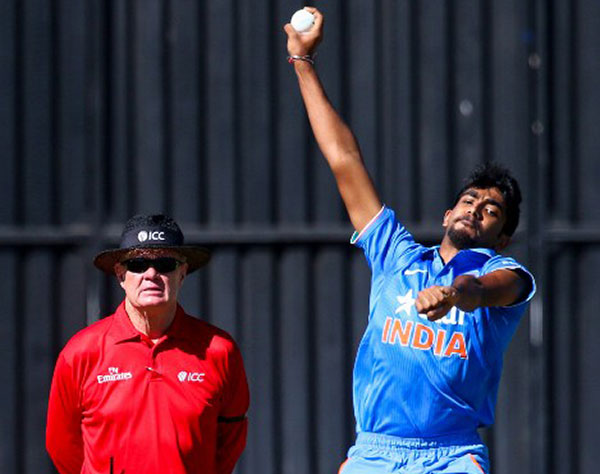 But the most amazing thing about Bumrah is his bowling action. He has an unconventional action, which the batsmen find it difficult to pick. Therefore, to figure out the difference between his slower and faster delivery becomes even tougher. 
You will be surprised to know, the lanky pacer did not have a bizarre action when he started off with his career. And here's the proof: