Andrew Tye was giving the right kind of boost to this Gujarat Lions side just when they needed.
Tye had picked up 12 wickets in six matches already in IPL 2017, which includes a five-for and a hat-trick.
Gujarat Lions took yet another injury blow as the Australian all-rounder Andrew Tye has been ruled out of the remainder of the Indian Premier League (IPL) 2017. During Gujarat Lions' previous game against the Mumbai Indians in Rajkot, Tye tried to save a boundary and dislocated his shoulder.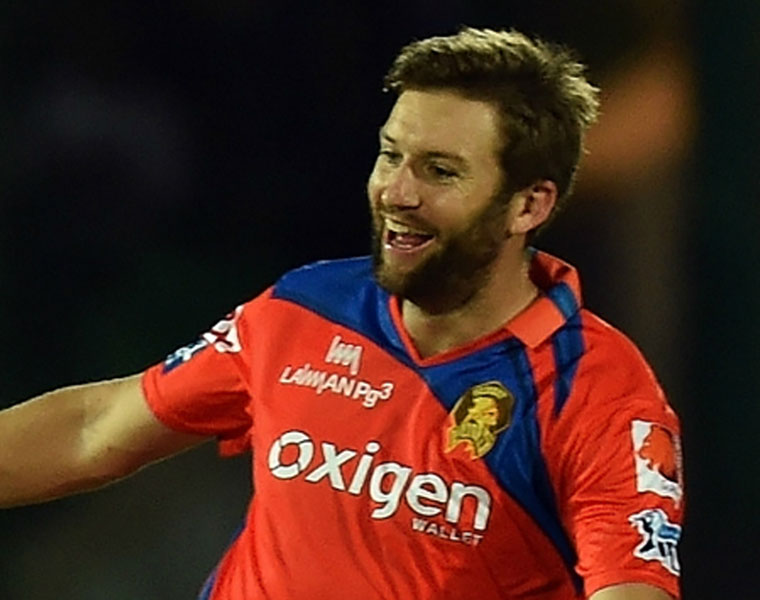 The injury looked really serious as he was carried off from the field on a stretcher. He was immediately rushed to the nearby hospital. The Australian will return home and then only he can assess the extent of the injury and also the time he will take to recover from that. 
"The shoulder popped out of the socket and remained out for a while. They put it back in at the hospital. The extent of the damage is still unknown. I will be flying home in the next couple of days to figure that out. And as for the recovery time, I am not too sure at the moment, but hopefully it's not too long," Tye was quoted as saying by Cricinfo. 
After spending two seasons on the bench with Chennai Super Kings in 2015 and Gujarat Lions in 2016, Tye finally made his debut in the IPL and rocked the cricket fans with five-for against Rising Pune Supergiant. That included a hat-trick as well. He has already picked up 12 wickets in six games and was looking dangerous with the ball. Unfortunately, Suresh Raina cannot have his services anymore in this edition of the IPL.