Breaking: Virat Kohli announces his comeback for RCB!
Virat Kohli was suffering from a shoulder injury that he sustained during the Test series against Australia.
Virat Kohli did not feature in the first three matches for RCB.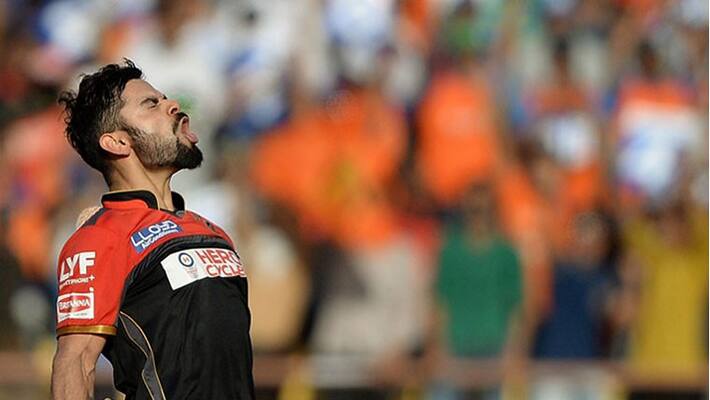 Ladies and gentlemen! The wait is finally over as Royal Challengers Bangalore (RCB) skipper Virat Kohli has announced his date of return to the Indian Premier League (IPL) 2017. Kohli posted a video on his official Instagram account, where he is seen lifting weights. The caption had his return date as April 14 and that is the day when RCB is scheduled to take on Mumbai Indians at the M Chinnaswamy Stadium.
Kohli sustained an impact injury on his shoulder during the Test series against Australia prior to the IPL. As a result, he was sidelined for the fourth and final Test against the Aussies and he also could not feature in the first three games for RCB in IPL 2017.
But here he is back with a bang and his side needs him. RCB have lost two out of three matches they have played in IPL 2017 so far and they need to pull up their socks or else it is now or never.
Watch Kohli working out on his fitness to get back in action here:
Last Updated Mar 31, 2018, 7:03 PM IST