RCB have managed to win only two matches in this IPL so far.
In order to make it to the playoffs, RCB will have to win all their matches.
Royal Challengers Bangalore (RCB) were looking to revive their Indian Premier League (IPL) 2017 campaign against Sunrisers Hyderabad (SRH) on Tuesday. But the rain Gods had other plans in their minds. It just did not stop drizzling and as a result, the match got abandoned. The two teams - RCB and SRH, shared one point each.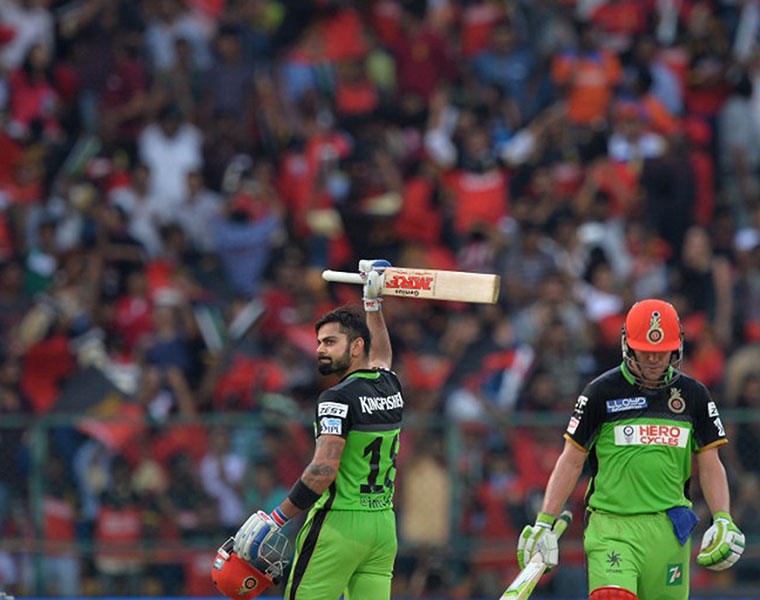 Now, this has put some sort of a dent in RCB's hopes of making it to the IPL 2017 playoffs.  They have 5 points from 8 games. They have 6 matches left in their hands. In order to make it to the playoffs, RCB will have to win all six of their remaining matches, which will take them to 17 points from 14 games.
Before the SRH game, RCB was languishing at the bottom of the IPL 2017 points table. But that one point has helped Virat Kohli and co. to leapfrog Gujarat Lions and Delhi Daredevils and occupy the 6th spot in the table.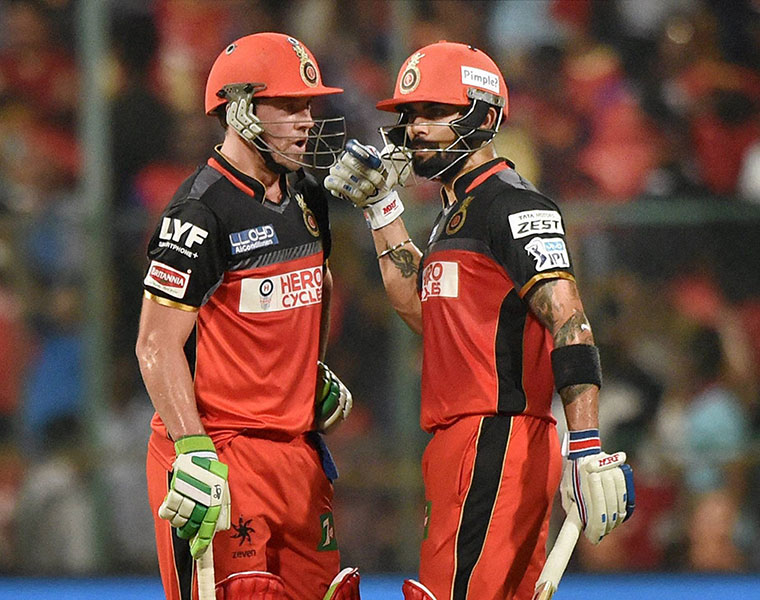 However, RCB can continue to console themselves with this possible scenarios but they have the worst net run rate. Therefore, Kohli and his side will not only have to win but win big. In this crucial situation, RCB will play their first must-win game against the Gujarat Lions at the Chinnaswamy Stadium on Thursday. They had pulled it off and made it to the finals last year from a similar situation and Kohli and AB de Villiers are hopeful that their side can repeat the same this year as well.