Youth arrested for masturbating in public, forcing girl into elevator in Calcutta Medical College
A youth was accused of masturbating in public in a college hostel. The matter came to the notice of female trainee doctors. Upon hearing the screams, the youth ran towards the elevator. He found a young woman and tried to force her into the elevator. Police have arrested the accused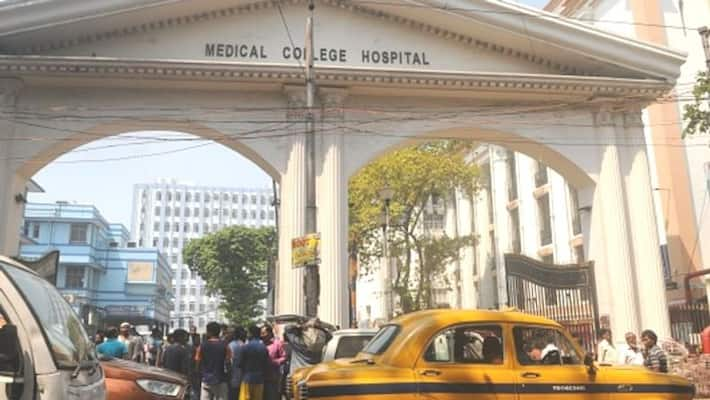 Kolkata: A youth was accused of masturbating publicly at Calcutta Medical College's hostel. As soon as the matter became came into notice, the doctors of Calcutta Medical College called the police. Police have already arrested the youth.
According to reports, the accused youth was masturbating on the third floor of the college hostel on Tuesday (September 8). On the same floor, postgraduate female trainee doctors lived. The female trainee doctors suddenly saw a youth masturbating in public. The girls started shouting as soon as they saw the youth. Hearing the screams, the youth ran towards the elevator.
Also read: Trinamool MP Abhishek Bandyopadhyay's wife tests positive for COVID-19; hospitalized
Meanwhile, a post-graduate trainee female doctor was standing next to the elevator at that time. It is alleged that the accused youth tried to take the woman to the elevator by force. The rest of the doctors went and rescued the girl. After that, a complaint was lodged against the accused youth. He was arrested by the police.
Several questions have been raised about the identity of the young man. It is not yet being known how the youth went to the third floor of the medical college hostel. Concerns have been raised for the security of students.
Also read: Coronavirus: 58 deaths reported in single day; infected count crosses 3,000 in West Bengal
Recently a student of Calcutta Medical College was allegedly sexually abused by the doctor of the hospital.
 
Last Updated Sep 9, 2020, 5:11 PM IST