When will J&K elections happen? Election Commission clears the air
Rajiv Kumar, India's Chief Election Commissioner (CEC), stated that elections in J&K are due and the same will be held after taking the weather, security concerns and the schedule of other state polls into account.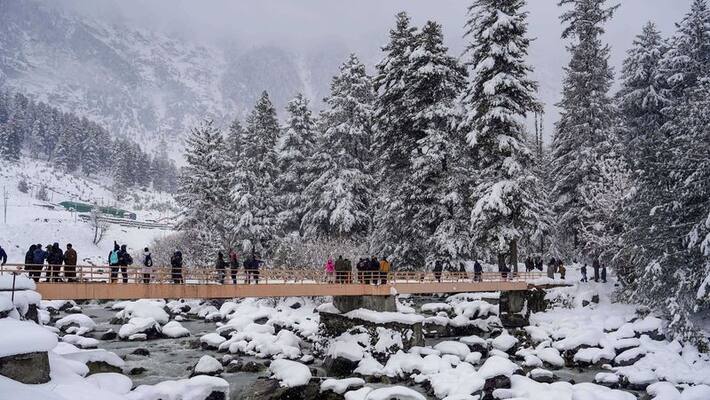 Chief Election Commissioner of (CEC) India Rajiv Kumar stated on Wednesday that J&K elections are overdue and that they will be held after considering the weather, security issues, and the dates of other state elections.
In response to a question, CEC Kumar stated that J&K's delimitation process has been finished during a news conference held in New Delhi. The rest of the procedures, including fixing and rearranging polling places and appointing ROs and AEROs, have been finished. He further said, "We are of the opinion that whenever these things are finished, elections become due and they must be held."
The CEC announced that polls in J&K will take place after considering the weather, security issues, and the dates of elections in other states. But he made no mention of when day or month J&K will hold elections.
Also Read | Tripura to vote on February 16, Meghalaya and Nagaland on February 27; counting of votes on March 2
In J&K, the delimitation procedure was finished last year. The Delimitation Order for the Union Territory of Jammu & Kashmir was finalised by the Delimitation Commission, which was presided over by Justice Ranjana Prakash Desai, a retired Supreme Court of India judge, along with Sh. Sushil Chandra, the Chief Election Commissioner, and Sh. K. K. Sharma, the State Election Commissioner.
According to the final Delimitation Order, the following items became true as of the day when the Central Government would announce: Considering the requirements of Section 9(1)(a) of the Delimitation Act, 2002 and Section 60(2)(b) of the Jammu & Kashmir Reorganization Act, 2019, 43 of the 90 Assembly Constituencies in the area will be in the Jammu region, while 47 would be in the Kashmir region.
Also Read | Assembly elections 2023: 60 polling stations in Meghalaya to be managed by young staff; key highlights
Last Updated Jan 18, 2023, 5:58 PM IST