WB CM Mamata Banerjee draws flak from BJP for seeking Ayushman Bharat, Kisan Samman Nidhi schemes fund
West Bengal chief minister Mamata Banerjee has drawn flak and ridicule from the Bharatiya Janata Party (BJP) for saying that she is willing to implement the Prime Minister Kisan Samman Nidhi scheme for farmers and the Ayushman Bharat Yojana healthcare scheme if the funds are transferred to her government for disbursement.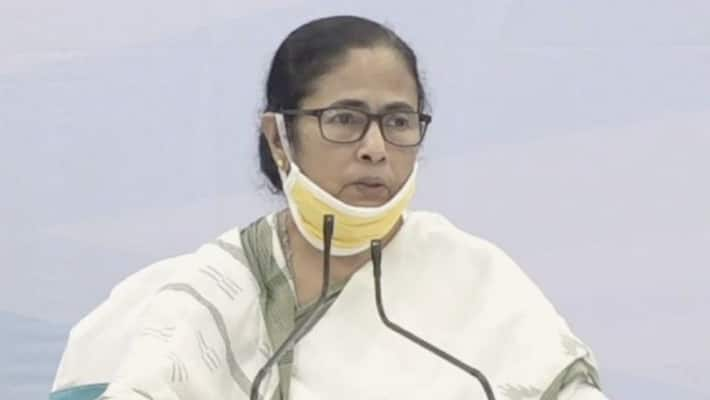 Kolkata: West Bengal chief minister Mamata Banerjee has drawn flak from the BJP for sending two letters to the Centre, expressing her government's willingness to implement the PM Kisan Samman Nidhi Scheme and Ayushman Bharat schemes if the funds are routed through the state. The state administrative department had tweeted the news.
The Trinamool Congress government has been under constant criticism from the BJP leadership over the non-implementation of these central schemes.
Also read: Bangladeshi actress Rafiat Rashid Mithila stuns fans in monochrome picture
The letters addressed to Union Agriculture and Farmers Welfare minister Narendra Singh Tomar, and Union Health Minister Harsh Vardhan on September 9, was made public on Tuesday (September 22) on the official Twitter page of Egiye Bangla (the state's digital interface).
Trinamool is in trouble for opposing the bill in the Rajya Sabha session. Eight lawmakers from the party, including Derek O'Brien and Dola Sen, have been suspended for violating parliamentary rules.
Also read:West Bengal: 13-year-old blood cancer patient dies; NRS hospital accused of medical negligence
Governor Jagdeep Dhankhar raised a question, "Why the 'Prime Minister Kisan Samman Nidhi's project was not launched in West Bengal?"
He directly attacked chief minister Mamata Banerjee by tweeting on social media.
Meanwhile, the Central health department's project 'Ayushman Bharat' has not been launched in six states. West Bengal is among the six states. The Supreme Court recently sent notices to those opposition-ruled states by asking why the project was not launched amidst COVID-19 pandemic.
After that, on September 9, the chief minister of West Bengal informed the Union Health Minister that she would launch the 'Ayushman Bharat Yojana' in Bengal as soon as the money for the project was available.
Chief Minister Mamata Banerjee also wrote a letter to Union Agriculture minister Narendra Singh Tomar asking him to launch the Prime Minister's Agriculture Honors Fund in the state.
 
Last Updated Sep 24, 2020, 3:36 PM IST