Watch: Yogi Adityanath cried in Lok Sabha because of this man
In 2007 BJP MP Yogi Adityanath stood among his colleagues in the Lok Sabha and cried
Back in 2007, we may all remember how the Gorakhpur MP was arrested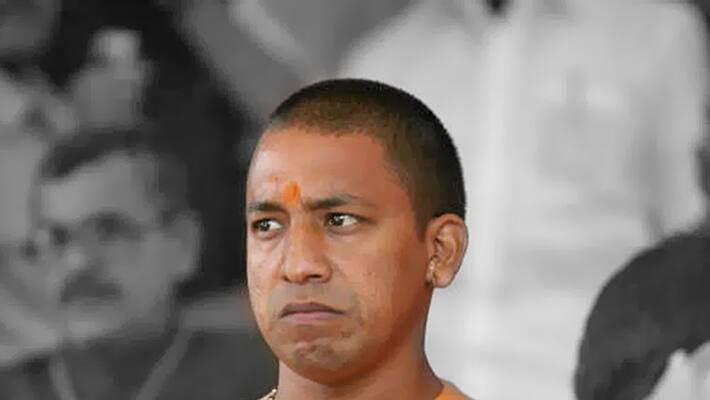 10 years ago BJP MP Yogi Adityanath stood among his colleagues in the Lok Sabha in front of the then Speaker of the house Somnath Chatterjee in a very emotional mood. The situation was such that the Saffron-wearing minister was reduced to tears.
However, the reason for those tears were the former Chief Minister of Uttar Pradesh Mulayam Singh Yadav. Back in 2007, we may all remember how the Gorakhpur MP was arrested. His arrest had sparked a wave of communal violence in Uttar Pradesh. So much so that the violence which began in Gorakhpur spread to parts of Varanasi as well.
Trouble started when Adityanath insisted on holding a condolence meeting of a man allegedly killed by a member of a minority community at a marriage party in the city. The administration, fearing it would fuel communal tensions prevented the meeting from happening and at that time the MP was arrested for blockading the roads demanding the killer's arrest.
His arrest opened a flurry of riots in the city. He was jailed for close to 11 days. Adityanath's father and former MP, Mahant  Avaidyanath had described the arrest as an insult, there was widespread violence in the Gorakhnath circle area of Gorakhpur. A portion of the Gorakhnath temple wall was damaged. Angry mobs set shops, houses and UPSRTC buses ablaze, forcing the administration to impose curfew in the area.
On that day in the Lok Sabha, feeling gravely insulted, Adityanath had chosen to vent his emotions to the House.
In the video segment you hear how the former MP felt that he was being targeted because he chose to expose corruption and such communal problems in the city.
A tearful Adityanath asked the House whether  they could provide him with any protection and reassurance and appealing  to the Speaker he recounted how he had taken 'sanyas' and left his parents behind only to serve the society and the people. He also spoke of how he had been repeatedly been elected from Gorakhpur and despite that all this unjust treatment was meted out to him. "I have been declared offender only because I pointed out the corruption, I called out the ISI nexus in the India-Nepal border ..that is why these cases are being fabricated against me,' he is heard as saying.
He even went to say he was willing to leave all of this and go back to where he came from if the situation persisted in this manner.
It is highly ironical that on Sunday, former CM Mulayam Singh Yadav was watching Yogi Adityanath being sworn in as Chief Minister; the very man whom he had arrested and made to cry years ago.  
Last Updated Mar 31, 2018, 6:52 PM IST