Veteran RJD leader Raghuvansh Prasad Singh quits party ahead of election
Raghuvansh Prasad Singh has written a letter addressing Lalu Prasad Yadav, announcing his decision to tender his resignation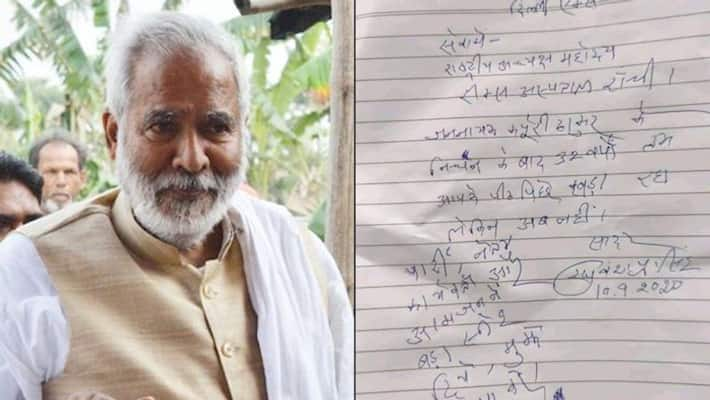 Former union minister and RJD leader Raghuvansh Prasad Singh resigned from the party. His resignation comes just ahead of the Bihar assembly elections.
In a brief one-line resignation to Lalu Prasad, Singh wrote," Since the death of Jannayak Karpoori Thakur, I stood behind you for 32 years, but not now." He added that he got the affection of party leaders and workers, besides common people. He ended the letter stating, please forgive him.
Earlier in June, Singh had announced his resignation but Lalu Prasad convinced him to stay back.
According to reports, Singh was not happy with the functioning of Prasad's heir and leader of Opposition in the Bihar assembly Tejashwi Yadav. 
 
Last Updated Sep 10, 2020, 4:43 PM IST