Uttarakhand: Court criticises Centre for 'cutting root of democracy'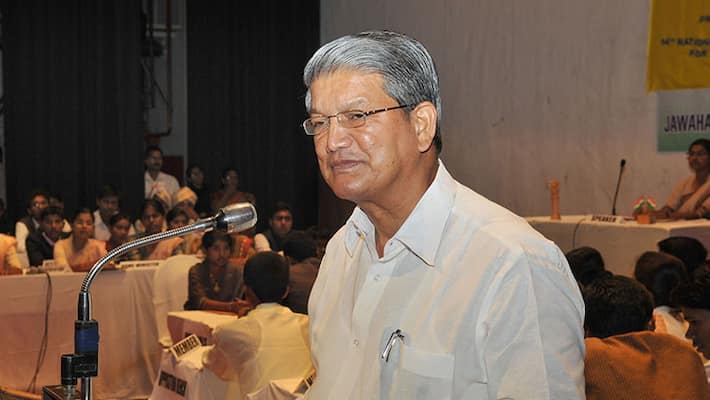 Image source:  http://pibphoto.nic.in/photo//2011/Jul/l2011072235817.jpg
The state High Court on 18 April asked the Centre whether it was not "totally extraneous" for the Union Government to be concerned over the disqualification of nine rebel MLAs and to "interfere" in the affairs of the state which has to be done only in "extraordinary instances".
"What is passing through our mind is, is it the look out of the Central government as to what would have happened on March 28 (when floor test was scheduled) in view of the changed composition and in view of the nine ousted MLAs..?
The bench said it (the demand for division of votes in the Assembly when appropriation Bill was introduced) was only a "solitary instance".
"This is what is colouring our minds. Can one solitary instance topple a democratically-elected government in its fourth-fifth year... root of the matter is you are cutting at root of democracy".
Attorney General Rohatgi contended that the Speaker's decision to not allow 35 MLAs to vote on their demand for division, when the money bill was introduced, amounted to "destroying democracy" as the 35 constituted the majority view.
Rohatgi alleged that former Chief Minister Harish Rawat and the Speaker were "in cahoots" and "scuttled the demand for division". He claimed that since no vote was held, the money bill had failed and this amounted to the state government having fallen on March 18.
On the same day, the Supreme Court on 19 April refused to entertain a Public Interest Litigation (PIL) challenging the imposition of President's Rule in Uttarakhand. The PIL also sought to a CBI probe into alleged horse trading of MLAs.
Last Updated Mar 31, 2018, 6:46 PM IST