Uttar Pradesh: BJP MLAs stage protest in Assembly against their own government
In a curious case, BJP MLAs protested against their own government supporting the opposition in Uttar Pradesh Assembly. The MLAs protested against the Speaker for not allowing a BJP MLA to discuss an issue.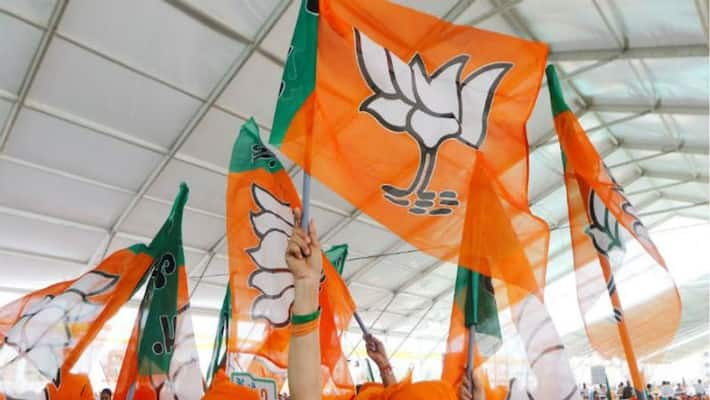 Lucknow: Protesting in the Assembly and staging a walkout by the opposition is a common sight across India. But for the first time ever, BJP MLAs staged a protest along with the opposition against their own government in Uttar Pradesh. 
During the winter session of the UP state on Tuesday, the ruling party and the opposition in unison joined forces to cause the adjournment of the house.
The Speaker denied permission to let a BJP legislator discuss the high-handedness of an official. BJP MLA from Loni in Ghaziabad, Nand Kishore Gurjar alleged oppression at the hands of his own party. In a curious case, he gathered the support of more than a 100 MLAs including around 60 of BJP alone with remaining joining from the opposition parties of Samajwadi party, BSP and the Congress.
MLA Gujar told Speaker Hriday Narayan Dikshit that it was unfortunate that a member of the ruling party was not being heard in the house. This is when SP and Congress MLAs who were staging a walkout over the Citizenship Amendment Act also rallied in his support. 
Parliamentary Affairs minister Suresh Khanna and others were seen trying to pacify Gurjar during the periods of adjournment. Earlier, the Speaker observed that he was trying to understand the issue and said it would be resolved. 
Senior members Raghuraj Pratap Singh (Independent), Aradhana Misra alias Mona (Congress) and Lalji Verma (BSP) said it was perhaps the first time in the history of the Assembly that a session has been adjourned for the day because of a ruling party MLA. Even after the Speaker called it a day, some members from both sides kept occupying their seats. The MLAs left only after the Speaker called them and assured to resolve the issue. 
Gurjar's disappointment with the state comes from the show cause notice presented to him earlier this month. The notice for which his reply was sought in a week was related to his alleged involvement in pressurising and slapping a food inspector Ashutosh Singh to make him cancel the license of a meat serving hotel in the town.
Last Updated Dec 19, 2019, 12:51 PM IST