US company develops drone which kills coronavirus in arenas and stadiums

EagleHawk, a tech company specializing in drones, created a drone that sprays disinfectant across large indoor spaces like sports arenas to kill the coronavirus.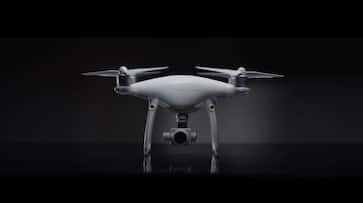 According to reports, Syracuse startup EagleHawk has developed a drone that can spray disinfectant. This drone will kill coronavirus in sports arenas and stadiums.
EagleHawk's drones were initially made to detect roof leaks for government, college and university, medical and retail buildings which has thermal cameras.
Due to coronavirus, EagleHawk's business was dried up. But they changed their thoughts and removed thermal cameras from its drones and replaced them with a device that sprays disinfectant.
CEO Patrick Walsh said to media," As a team, we just kind of took a step back and said, 'How can we help be part of the solution going forward with COVID-19."
According to reports, the disinfectant is stored in a tank on the ground. It is pumped to the drone through an attached hose. A second drone flies near the disinfecting drone to hold the hose up to prevent it from getting caught on a seat or other objects.
Last Updated May 11, 2020, 1:11 PM IST