#UnmaskingChina: Chinese spy ring targeting Dalai Lama runs all the way to Karnataka
China's bribery bureaucrats operating in various parts of India have come to light. A media report has revealed details of a spy ring established to gather sensitive information on the Dalai Lama and his associates in Tibet.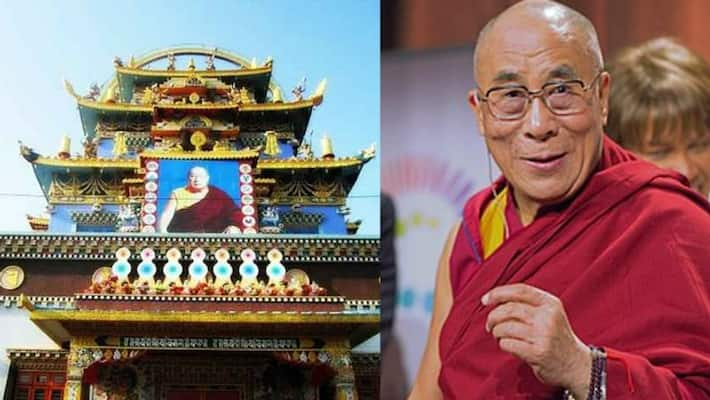 Bengaluru: An Indian agency found that a network of Chinese nationals is using hawala networks to send money to a few Tibetan monks in Tibet in return for sensitive information about the Dalai Lama.
Kannada TV channel Suvarna TV, in its evening bulletin on September 24 revealed critical information, the modus operandi, and how the Chinese spy ring targeting Dalai Lama runs all the way to Karnataka.
Also read: Coronavirus: Singer SP Balasubrahmanyam's health condition extremely critical
On September 13, Delhi Special Police arrested Chinese national Luo Sang alias Charlie Peng on charges of espionage. He had reportedly cultivated "assets" right from Delhi to Himachal Pradesh and Karnataka, which have the largest Tibetan settlements in the country.
Chinese citizen Peng has been indicted by the ED for alleged money laundering. Peng has been arrested and has undergone interrogation. It is also learnt that Peng had transferred money to a Buddhist monk through a counterfeit company.
10 Buddhist monks are said to have received money from Peng. Six of them live in Bylakuppe. Transfers were made to Bylakuppe's Thupten Chodak (Rs15 lakh), Funtsok Dhargayal, Gwang Loesel, Tasi Chopel (Rs 10 lakh each), Thupten Wongchuk (Rs 8 lakh), Lobsang Choden (Rs 7 lakh).
According to the report, Drupang Loseling (Rs 10 lakh) and Sonam Dorjee (Rs 7 lakh) in Mundagoda also received money. The report further claimed that other monks in the country have also been paid. 
An investigation by the Enforcement Directorate has unearthed how the money was paid off to beneficiaries. 
Bylakuppe, 85km from Mysore where the famous Golden temple is situated is a pilgrimage destination for believers and non-believers. Bylakuppe is the centre for the Namdroling Nyingmapa Monastery, the largest teaching centre of the Nyingma lineage of Tibetan Buddhism in the world. 
Bylakuppe is the second largest Tibetan camp in the country after Dharamshala in Himachal Pradesh. It's reported that the spy has paid Rs 30 lakh to Jamayong Jimpa. The payment was made from a company called SK Trading. It was later found that it is a counterfeit company that Peng used to fund Buddhist monks.
McLeodganj near Dharamshala in Himachal Pradesh is the headquarters of the Central Tibetan Administration (CTA), where the Dalai Lama also resides. 
 
Last Updated Sep 24, 2020, 10:23 PM IST