Union Minister Bhagwant Khuba Accuses Karnataka CM Siddaramaiah of Tughlaq-Style Governance
Union Minister Bhagwant Khuba has criticized Karnataka Chief Minister Siddaramaiah, likening his style of governance to that of Tughlaq. Khuba also alleged a deliberate process of filing cases against Hindu activists.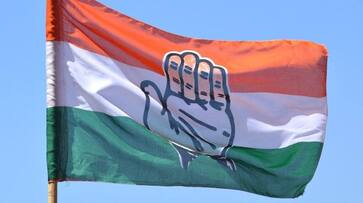 Speaking to reporters, Khuba voiced his concerns about the Congress government's approach to governance, referring to it as Tughlaq-style since coming to power. 
He accused Chief Minister Siddaramaiah of primarily focusing on appeasing minorities at the expense of other segments of the population. Khuba raised specific concerns about the allocation of Scheduled Caste and Scheduled Tribe (SCP and TSP) funds meant for Dalits, suggesting that these funds were being diverted towards guarantee schemes, thereby hindering the development of Dalits. 
Protests and road blockade: Cauvery water dispute triggers unrest in Bengaluru; check details
He also highlighted the completion of the survey for the Bidar-Kalaburgi railway line and the progress made in administrative work on the Latur-Kalaburgi National Highway.
Khuba expressed his disapproval of the support some individuals have shown to a student who insulted Swami Vivekananda's portrait at a Kendriya University, considering it indicative of moral bankruptcy. He criticized Minister Priyank Kharge for making statements he viewed as part of a propagandistic frenzy and questioned his silence on the Shivamogga riots issue.
Khuba strongly advocated for the registration of a case against those who attempted to attack the vice-chancellor of Kendriya University, calling for severe punishment. He emphasized that Kendriya University should not be allowed to become another JNU under any circumstances.
Lastly, Khuba praised Prime Minister Modi's leadership and decision-making, noting that India has climbed from the 10th position to the 5th position in the world economy in the past nine years due to efficient governance. He expressed confidence that India would further advance to the 3rd position in the coming years. 
Khuba highlighted India's impressive 7.2% GDP growth, a rate higher than that of other countries, which have GDPs of less than 4%, particularly after the COVID-19 pandemic.
Last Updated Oct 10, 2023, 2:50 PM IST