Trainer aircraft crashes in Uttar Pradesh, pilot killed
A pilot was killed after a helicopter carrying 4 people crashed in Uttar Pradesh's Azamgarh district on Monday (September 21)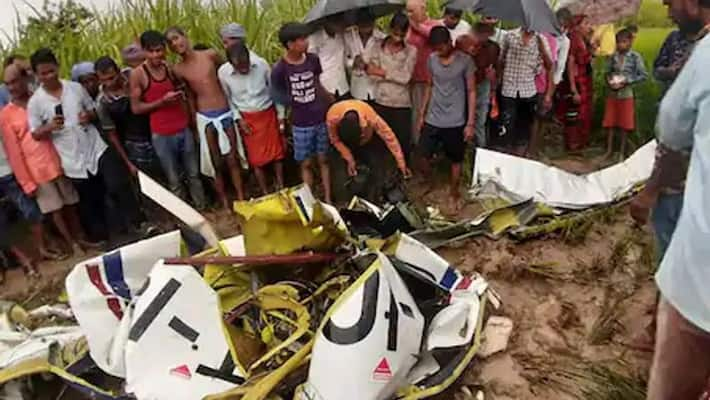 Azamgarh: A pilot was killed, as his trainer aircraft crashed near Kushwapurawa village under Saraimeer Police station area of Azamgarh district. The incident occurred on September 21 at around 11:20 am.
According to reports, the small aircraft was carrying four persons. Two people jumped out of the aircraft with the help of a parachute, while one person remained missing and the other person died. The deceased has been identified as trainee pilot Konark Saran.
Also read: PM Modi assures MSP will stay; says Farm Bills will empower farmers
The police said that the tragedy occurred after the aircraft appeared to have lost height all of a sudden. It broke into several pieces when it crashed on the ground.
Police with the help of locals removed the debris and took out the body of the pilot. The police got the information of the incident through the village head.
The reports added that the aircraft had taken off from the Indira Gandhi Rashtriya Uran Akademi, a pilot training institute located at Fursatganj Airfield of Amethi. The aircraft belonged to the academy.
Last Updated Sep 21, 2020, 2:41 PM IST