Time for talks with Congress is over, says Captain Amarinder Singh
Captain Amarinder Singh rubbished reports that claimed that he was engaged in back-channel talks with the Congress party.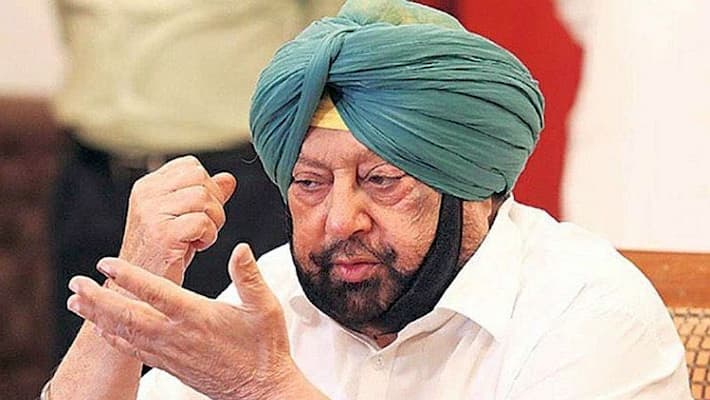 Former Punjab Chief Minister Captain Amarinder Singh on Saturday rubbished reports that claimed that he was engaged in back-channel talks with the Congress party. He said that the time for rapprochement was over.
The clarification came after media reports claimed that Congress leaders were trying to persuade Captain Amarinder to stay back with the party. However,  Captain Amarinder's media advisor Raveen Thukral took to Twitter to quote him as saying that he will not stay in Congress anymore.
Captain Amarinder said he was grateful to Congress chief Sonia Gandhi, but cannot return to the party fold. As for the alliance which he may enter into once he formally launches his new political party, Captain Amarinder said he will hold seat-sharing talks with the Bharatiya Janata Party and breakaway Akali Dal factions once the farmers' issue is resolved.
Captain Amarinder had on Wednesday announced that he would launch his new political party and inform everyone about the name and symbol after the Election Commission gives its clearance. 
Captain Amarinder has already made it clear that he wants to project a strong collective force that would strive for the security and growth of Punjab's farmers. The former Punjab chief minister knows that resolution of the farmers' issue will be critical for his political future. The farmers in Punjab are presently unhappy with the BJP over the farm laws issue. 
To recall, Captain Amarinder had formed a party in 1992 called the Shiromani Akali Panthi Party, which performed disastrously in the assembly elections. In fact, Captain Amarinder not only ended up losing his seat but all the candidates the party fielded lost their security deposits. 
Experts suggest that only if Captain Amarinder manages to broker some kind of an understanding between the Centre and the farmers in the state over the farm laws, can he justify joining hands with the BJP for a seat-sharing pact ahead of next year's assembly elections.
Also Read: 
JioPhone Next: Things you must know before buying this smartphone
US FDA authorises Pfizer Covid-19 vaccine for kids aged between 5 to 11 years
Last Updated Oct 30, 2021, 7:17 PM IST