4 things about Harminder Singh Mintoo, the ISI-trained Khalistan leader
Harminder Singh Mintoo faces 10 terror-related cases
Mintoo has even received training under ISI commanders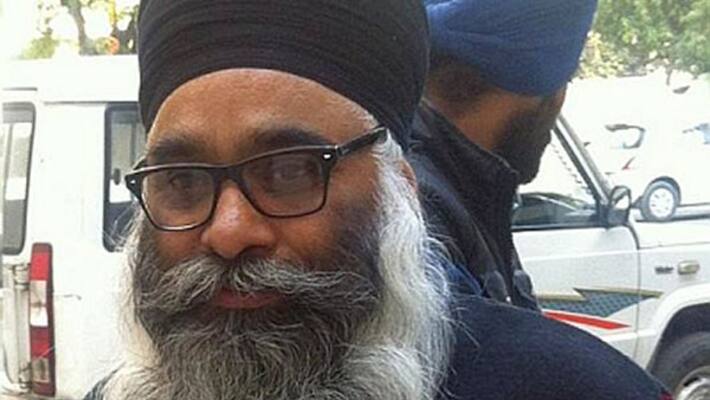 In November 2014, 47-year-old Harminder Singh Mintoo was arrested by Punjab Police from the Indira Gandhi International airport on his return from Thailand. The man was using a fake Malaysian passport issued in the name of Gurdeep Singh and was also holding a fake I-card. Fast forward to 2016, November 27, where his team attempted a daring jailbreak from the Patiala Nabha Jail.  He and his accomplices led the police on a chase, but the Punjab police was not in a mood to let go and have nabbed the terrorist today.
Here's what's you need to know about this flighty jailbird:
Mintoo Branches off: Harminder Singh Mintoo had decided to revive the once-dreaded terrorist outfit after he developed differences with the Babbar Khalsa International (BKI). The BKI is a Khalistani militant organisation based in India which was created in 1978. The Indian government views it as a terrorist outfit while they call themselves a resistance movement. Mintoo announced his arrival in 2009 by leading a splinter group called Khalistan Liberation Force (KLF). Their first act was claiming responsibility of assassinating Rulda Singh who was the head of the Rashtriya Sikh Sangat, an accepted offshoot of the Rashtriya Swayamsevak Sangh (RSS).
The ISI connect: The 49-year-old dreaded militant created a terror-network from South-East Asia to Europe with the help of Pakistan's ISI. Police believe that ISI is desperate to revive Punjab Militancy to secure better foothold in the country besides the insurgency in Jammu and Kashmir. There was news at the time of Mintoo's arrest in 2014 that ISI had revived its assets in UK and Canada for these purposes and also for hosting Khalistani terrorists in Pakistan. Mintoo confessed this on interrogation. In fact, he even received training under the ISI commanders.
Funding: Mintoo's KLF was extensively using the internet for collecting funds, attracting recruits and spreading falsehoods and hatred
Moving around: It was dangerous for Mintoo to stay in one place or let the police discover his trail. Moreover, he was looking for avenues to grow the KLF. After the assassination, he is known to have visited Europe in 2010 to develop contacts. He left Pakistan in June 2013 for an extensive tour of Europe lasting 11 months. He visited Italy, Belgium, Germany, France and other European countries before reaching South East Asia. Police say that in South East Asia, Mintoo had travelled to Cambodia, Laos and Burma, besides Thailand where he had established a base.
Wanted for:
Mintoo is wanted in 10 terror-related cases, including the 2008 attack on Sirsa-based Dera Sacha Sauda chief Gurmeet Ram Rahim Singh
For planting IEDs at the Halwara Air Force Station near Ludhiana in 2010 Mintoo Wanted for plotting
He is also wanted for the killings of three Punjab Shiv Sena leaders
Last Updated Mar 31, 2018, 6:55 PM IST