Understand Trump through India: NYT uses Bal Thackeray to decode next U.S. Prez
An Indian author recently published an article in the New York Times on late Shiv Sena founder Bal Thackeray.
Both Thackeray and U.S. president-elect Donald Trump share many parallels.
Earlier, pundits have drawn similarities between Trump and PM Modi.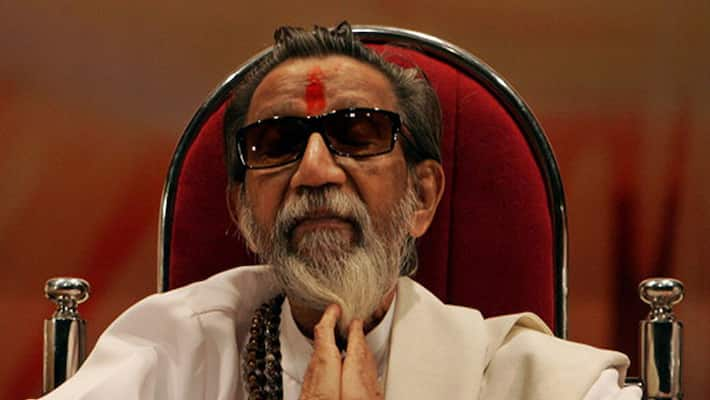 Exactly two months ago, all of us were inundated with opinion pieces on arguably the greatest electoral upset in history: Donald Trump's victory in the U.S. presidential elections. And many of those articles harped on the similarities between Trump and Prime Minister Narendra Modi in their personalities and policy planks.
Watch also: 5 Similarities between Modi and Trump
On January 6, author and academic Suketu Mehta wrote an article in the New York Times that used late Shiv Sena leader Bal Thackeray as a means to understand the popularity and policies of Trump. Mehta, who spent part of his childhood in Mumbai and wrote the acclaimed book Maximum City, had interviewed Thackeray.
In the article, Mehta draws parallels between Thackeray and Trump in the fact their political careers drew momentum from the disenchanted native working class. In Trump's case, it was white Americans working in manufacturing and other industries in the region called America's "Rust Belt," while Thackeray earned his support from the Marathi population in Mumbai. Both leaders have been noted for their suspicion of migrants, especially Muslims. If Trump called for a temporary ban on entry of Muslims into the U.S., Thackeray demanded that non-Marathi people carry visas to visit Mumbai.
Mehta notes that both Thackeray and Trump despised "politics as usual," with Thackeray never holding office. However, despite their similarities, there are notable differences between Trump and Indian rightwing leaders such as Thackeray and Modi. While, Indian right wingers have traditionally courted Hindu groups and adopted an overt Hindu identity, Trump's playboy lifestyle, his past as a reality TV star and lack of ideological consistency have ensured that his standing with conservative Christians in the U.S. is not as strong.
Mehta's article can be seen through the prism of liberal media trying to understand the rightward tilt across the globe in the wake of Brexit and Trump's victory. Stephen Bannon, who heads the rightwing news site Breitbart and is an ally of Trump, had referred to Modi's 2014 victory as part of "global revolt" in the working class. While major differences will exist, what Trump and the Indian right wing prove is that appeals to regional pride, economic protectionism, disdain for the mainstream media and pursuit of a muscular foreign policy will likely yield electoral wins everywhere.
Last Updated Mar 31, 2018, 6:34 PM IST