Temple tragedy toll up to 109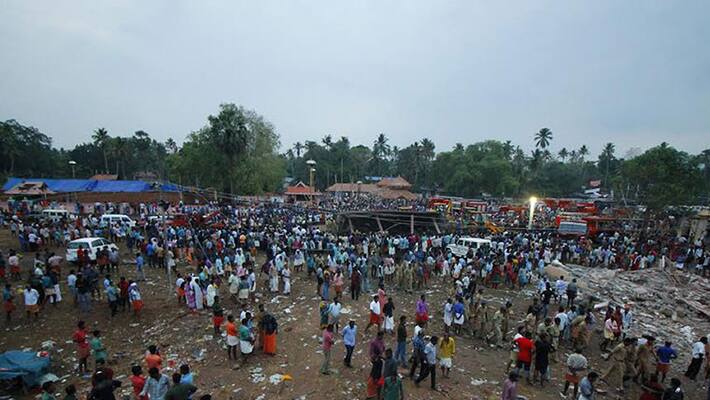 The toll in the Puttingal Devi temple tragedy has gone up to 109, with one more person succumbing to injuries.
Biju (35), who passed away at a hospital in Kollam last night, was in coma since April 10, the day of the accident, district hospital sources said. He had severe injuries on the head, chest and lower limbs and was not responding to treatment, the sources said.
The condition of around 40 persons in various hospitals in Kollam is said to be stable. Meanwhile, 27 persons have been arrested in connection with the temple tragedy. Two more persons-- Shibu and Ashok, relatives of fireworks contractor Krishnankutty, were arrested yesterday, police said.
In one of the worst temple tragedies in Kerala, over 100 persons died and more than 300 injured during an explosion as an unauthorised display of fireworks display was going on at the temple precincts in the early hours of April 10.
Last Updated Mar 31, 2018, 6:35 PM IST