Tamil Nadu Dalits ready to convert to Islam over government inaction
The 3,000 residents from Tamil Nadu's Nadur led by members of Tamil Puligal Katchi decided to convert to Islam after citing the ill-treatment of Dalits in the Hindu religion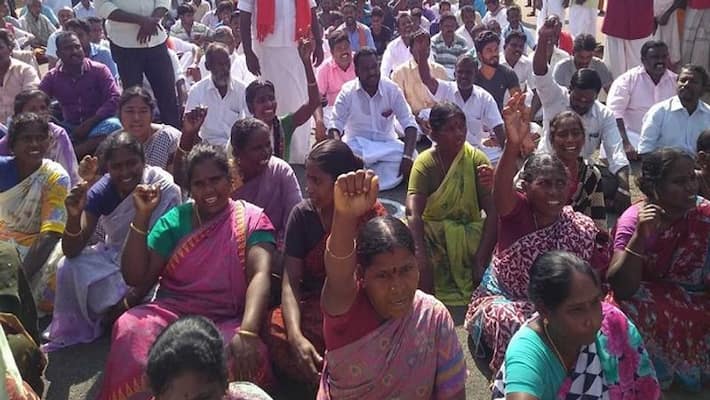 Nadur: Tamil Nadu's Nadur residents led by members of Tamil Puligal Katchi have announced that they would be converting to Islam. The 3,000 residents claim that they decided to convert to Islam after citing ill-treatment of Dalits in the Hindu religion.
The decision to convert was made at the outfit's state-level meeting held at Mettupalayam.  The Dalits have declared that the conversion process would take place in multiple phases from January 5, according to reports.
Also read: This day, that year: How more than 7,000 people lost their lives to terrifying Tsunami in southern India
Reason for conversion
The reason cited for the conversion was the injustice meted out to the Dalits at Nadur where 17 people were killed on December 2 in the wall collapse.
December 2
A portion of the 15-foot high compound wall had collapsed on the adjoining four tiled-roof houses in Nadur village, over 50 km from Chennai, in the early hours of December 2, following heavy rains that lashed the area for several days. Seventeen Dalits, including 10 women and two children, were killed.
Reason to choose Islam
The Dalits said that Muslims don't believe in caste. One of the Dalits said that over the years, Muslims have supported them in their fights and struggles and treated them as equals. "We have grown up around Islam and understand the culture. But in our religion, we do not have the same connection with Buddhism. So, we have chosen to become Muslims," they said.
Last Updated Dec 26, 2019, 2:45 PM IST