State Election Commission defends postponing Andhra Pradesh local body elections
The State Election Commission decided to exercise its plenary powers to put on hold the election process for a period of six weeks or till the threat of Covid-19 is arrested or declines and normalcy is restored, said State Election Commissioner N Ramesh Kumar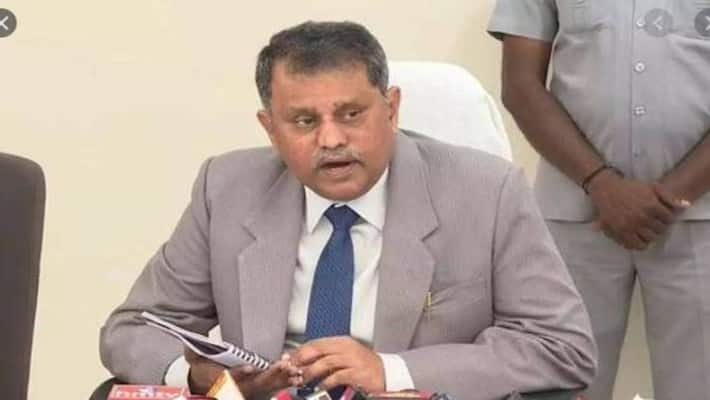 Amaravati: Elections to rural and urban local bodies in Andhra Pradesh were on Sunday put off indefinitely by the State Election Commission (SEC) in view of the spread of coronavirus.
Elections to gram panchayats have been kept in abeyance for six weeks, State Election Commissioner N Ramesh Kumar had said on Sunday.
"Taking due consideration of emerging challenges posted by coronavirus spread, the SEC is of the firm view that continuing with the election schedule may be detrimental and harmful to the public health at large," he told a press conference here.
As soon as the announcement was made, chief minister YS Jagan Mohan Reddy on Sunday slammed the decision of postponing the local body elections for six weeks and alleged that State Election Commissioner (SEC) was acting at the behest of TDP chief N Chandrababu Naidu.
The State Election Commissioner of Andhra Pradesh defended the decision to postpone the local body elections for six weeks in the state citing the health advisory issued by the Centre over coronavirus.
"In the contest of certain aspersions cast on the decisions taken by the State Election Commission, the factual clarification is as follows, the government of India has issued a health advisory to the states to avoid large public gatherings some time back. On March 14, the Indian government had classified coronavirus as a 'disaster' and kept the nation in a state of preparedness. The State Election Commissioner did contact national level functionaries before taking a decision on the threat 'Corona' posed," a press note by the SEC on Sunday read.
"If the aforesaid warning is de-escalated, the State Election Commission will restart the election process without loss of a single day," it added.
The SEC further clarified that the Commission is of the view that "the present elections are merely put on hold and not cancelled," and added that they could be restarted in six weeks or before, if the threat posed by the diseases is de-escalated.
Elections to Mandal Parishad Territorial Constituencies and Zilla Parishad Territorial Constituencies are originally scheduled for March 21.
The commission decided to exercise its plenary powers under Articles 243K and 243ZA of the Constitution to put on hold the election process for a period of six weeks or till the threat of Covid-19 is arrested or declines and normalcy is restored, Ramesh Kumar said at a press conference.
 With PTI Inputs
Last Updated Mar 16, 2020, 5:19 PM IST