Sri Krishna Janmashtami 2020: ISKCON Bengaluru announces digital celebration of special day; details here
Digital celebration of Sri Krishna Janmashtami 2020 on August 11 and 12 will be conducted on ISKCON-Bangalore YouTube channel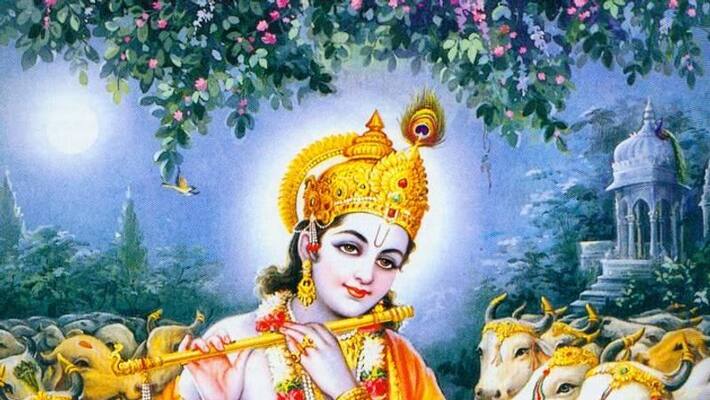 ISKCON Bengaluru will perform the  various Sri Krishna Janmashtami related sevas to their Lordships Sri Sri Radha Krishnachandra in the temple at Hare Krishna Hill.
Depending on the prevailing guidelines of the government during Sri Krishna Janmashtami, in the interest of public safety, the devotees, donors, sponsors of the various sevas, and well- wishers will be informed if they will be able to participate in the sevas in the temple, or may have to participate online.
However, to spread the joy and blessings of Sri Krishna Janmashtami among the devotees,  ISKCON has planned a digital celebration of Sri Krishna Janmashtami - a series of activities to be webcast on both the days on the ISKCON-Bangalore YouTube channel. ISKCON invites all  to participate in these activities and celebrations, in the comfort and safety of your homes.
Highlights of the digital celebration
1. Nearly 20 hours of programmes to be webcast on ISKCON-Bangalore official YouTube channel on the two days of Sri Krishna Janmashtami (August 11 and 12).
2. Live webcast of Nauka Vihar (boat festival or theppotsava) for Their Lordships Sri Sri Radha Krishnachandra at the crack of dawn.
3. Live webcast of Grand Abhishek of the deities of Sri Sri Radha Krishnachandra
4. Music concerts by renowned artistes
5. Panel  discussions with eminent persons of the country on various themes
6. Classical dance performances by renowned artistes that depict the transcendental pastimes and qualities of Lord Sri Krishna.
7. Message to the public by renowned spiritual leaders and mahants of famous Krishna temples of the country on the occasion of Sri Krishna Janmashtami.
8. Online premiere of two short films on the ancient but timeless stories of Indian heritage. Also screening of one music and dance video.
9. Children's programme
 Also watch: We know India is battling enemies like the dreaded Covid-19 & a conniving China. But there is a bigger enemy, and that one lies within. 
Find out more in #TheNewsableDecipher
Last Updated Jul 29, 2020, 2:40 PM IST