Siddaramaiah to fly to Delhi on January 1; who will be next KPCC president?
Congress high command has instructed Siddaramaiah along with senior leaders to attend a meeting on January 1 to discuss and finalise the appointment of the Karnataka Pradesh Congress Committee (KPCC) president.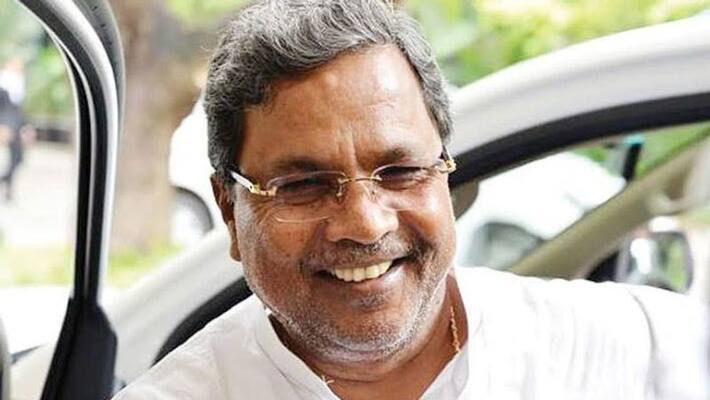 Bengaluru: Lobbying for the KPCC has intensified within the Congress battalion with party's troubleshooter DK Shivakumar eyeing the post.
Taking moral responsibility for Congress' abysmal performance in the Karnataka bypolls, where the party won only 2 of the 15 seats, Karnataka Pradesh Congress Committee (KPCC) president Dinesh Gundu Rao tendered his resignation on December 9.
Dinesh Gundu Rao had campaigned intensively during Karnataka bypolls and had asked voters to defeat the defectors. However, things didn't turn in their favour, and Congress was handed a humiliating defeat.
The high command has now instructed Siddaramiah and senior Congress leaders to attend a meeting to discuss the appointment of KPCC president on January 1, 2020.
Sources said that the Congress high command will meet Siddaramiah along with senior leaders to discuss the appointment of the KPCC president. Sources added that the president's name will be finalized after a thorough discussion.
With Dinesh Gundu Rao's resignation as KPCC president, DK Shivakumar, a former minister from Vokkaliga community and MB Patil from Lingayat community, are the finalists in the presidential race. There is a fierce battle going on between the two leaders for the KPCC post. The high command is apparently confused over which community is to be given hierarchy in the party
According to Congress sources, Shivakumar's chances of being appointed KPCC president are high. However, with former chief minister Siddaramaiah's group backing MB Patil, speculations are rife that anyone might be appointed for the post at the last moment.
Also read: Reason behind Karnataka Congress leader Siddaramaiah's resignation revealed
AICC observer Madhusudana Mistry and Bhakta Charan Dasa visited Siddaramaiah on December 20 and submitted a report on the opinions of state leaders and observers about changes in the state leadership and its contenders. 
Last Updated Dec 29, 2019, 12:04 PM IST