Reason behind Karnataka Congress leader Siddaramaiah's resignation revealed
Karnataka Congress leader Siddaramaiah is reportedly upset with senior leaders in the party who made controversial statements during bypoll campaigns. This was one of the reasons for Siddaramaiah stepping down while taking moral responsibility of the defeat.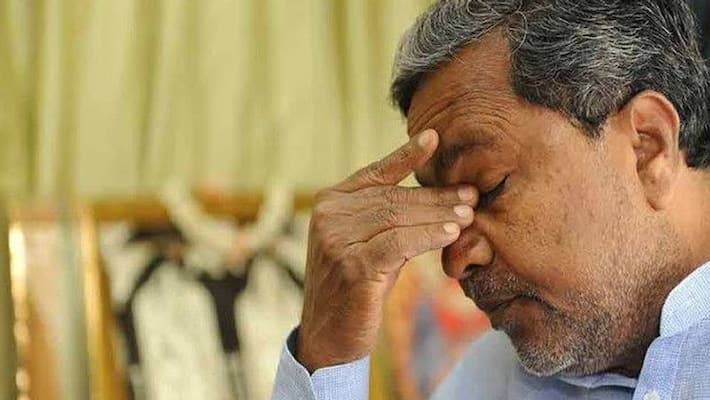 Bengaluru: Speculations are rife that Karnataka Congress leader Siddaramaiah is reportedly upset with senior leaders in the party and has expressed his concern with the high command.
According to sources, Siddaramaiah expressed his concern over the attitude of senior leaders of the Congress who made disturbing statements during Karnataka bypolls about the alliance with the JD(S).
AICC observer Madhusudana Mistry and Bhakta Charan Dasa visited Siddaramaiah, who is resting after his angioplasty surgery, and gave him a report on the opinions of state leaders and observers about changes in star leadership and its contenders. Later in the evening, Siddaramaiah visited the Kumara Krupa guesthouse and discussed with the viewers about their opinions.
During the meeting when the party leaders asked Siddaramaiah the reason behind his resignation from the post of leader of opposition, Siddaramaiah is said to have expressed his frustration. "I resigned due to the moral responsibility of defeat in the bypolls. However, during the elections, some senior leaders made controversial statements. This became a setback for the party. Otherwise, our position in the bypolls would have been much better," he told the leaders during the meeting.
According to sources, the observers who arrived after meeting with the high command suggested that it was advisable for Siddaramaiah not to resign and continue in the post. They have also reportedly stated that some senior leaders in the party have the mentality of forming groups among themselves and the party has no stable leader to fit the position of the leader of legislative party. This has created a huge problem for the party.
If these reports are to be believed, Congress leader Siddaramaiah will not be stepping down from his position of leader of opposition and leader of legislative party.  
 
Last Updated Dec 20, 2019, 3:50 PM IST