Shocking! UP man gives triple talaq on video call after wife gets eyebrows done
A man gave 'triple talaq' to his wife allegedly after finding out that she had done her eyebrows. According to the reports, the man, a resident of Phulpur town in Uttar Pradesh's Prayagraj district, working in a gulf country, had heated arguments with his wife during a video call after he found that she had done her eyebrows.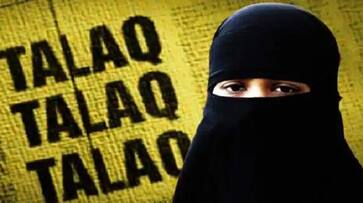 A man gave triple talaq to his wife in Kanpur over video call from Saudi Arabia for shaping her eyebrows against his wishes. The incident, which occurred on October 4, came to light after the woman, Gulsaba, complained to the police. She also claimed that her in-laws were pressuring her for the dowry.
A case has been registered under the Muslim Marriage Act. Gulsaba got married to Mohammad Salim from Prayagraj in January 2022.
Salim, a Saudi Arabian, observed Gulsaba's eyebrows during their video conference and questioned her why she hadn't sought for his permission. He gave her the triple talaq and told her she could do anything she wanted out of rage.
Also Read | IIT Delhi student dies by suicide at home, third such case this year
"My husband and I used to communicate via video calls because he was employed in Saudi Arabia. One day, on one of the calls, he discovered that I had done my eyebrows. He got really upset and ended the call," she recalled.
She added that her husband had contacted her later and had used the word "talaq" three times following an argument over eyebrow makeup. ''I tried to speak to him many times but he is not answering,'' she added. The woman also said that her in-laws sided with her husband in the matter.  She also told that her husband did not like her doing make up and going to beauty parlours.
Gulsaba then lodged a police complaint against Salim, her mother-in-law and others. The husband has been charged for cruelty against wife and dowry. The practice of triple talaq had been declared illegal and unconstitutional in the country in 2019.
Also Read | Kerala govt moves Supreme Court against Governor Arif Mohammed Khan for withholding bills
Last Updated Nov 2, 2023, 12:27 PM IST