Sachin Pilot sacked as deputy chief minister and Rajasthan PCC chief
Sachin Pilot sacked as deputy chief minister and Rajasthan PCC chief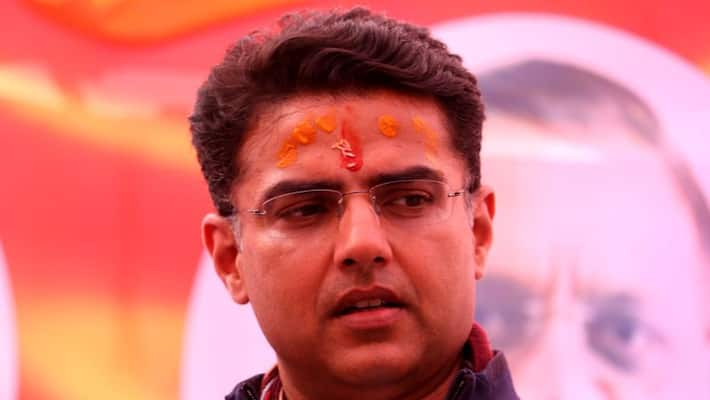 Jaipur: The Congress on July 14 sacked Sachin Pilot as the deputy chief minister of Rajasthan.  Congress leader Randeep Singh Surjewala stated that Pilot has also been removed as the chief of the Pradesh Congress Committee as part of the disciplinary action against him.
The move comes after the Congress scion refused to participate in the Congress Legislature Party meeting twice.
The Congress leader also added that Govind Singh Dotasra has been appointed as Rajasthan PCC chief in the place of Pilot. He also said that the Congress high command including Sonia Gandhi and Rahul Gandhi had spoken to Pilot several times.
Surjewala accused Pilot of becoming part of BJP's conspiracy to destabilise the Congress government in the state. As a result, Pilot and his supporters have been sacked from party posts, he added. The supporters are identified as Vishvendra Singh, Ramesh Meena, according to reports.
Following the developments, Sachin Pilot took to Twitter to make a strong statement. He stated, "सत्य को परेशान किया जा सकता है पराजित नहीं।" (Truth can be harassed, not defeated).
Before Sachin Pilot's revolt, the Congress had 107 MLAs and the support of 13 independents and five from smaller parties. That number has now come down. Ashok Gehlot's count is now 100, including 90 Congress MLAs, seven independents and three from smaller parties.
Last Updated Jul 14, 2020, 2:42 PM IST