Sabarimala: 13 devotees sustain injuries after tree falls near Ayyappa shrine
All 13 members of the group have been admitted to hospital in Kerala. They were injured while returning from the Sabarimala shrine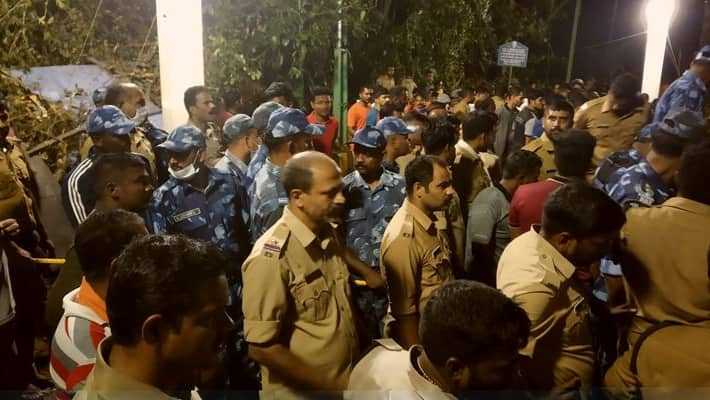 Pathanamthitta: Ayyappa devotees, including a three-and-a-half-year-old girl, sustained injuries after a tree fell on top of them when they were returning from the Sabarimala temple. All 13 members of the gang have been admitted to hospital.
According to sources, six of the 13-member group are in serious condition, and the other seven are stable.  The incident occurred on November 26 at Marakoottam in Sabarimala.
The injured are identified as three-and-a-half-year-old Abhirami, her father Anil Kumar, her grandmother Shanthamma, Preman, Sreenivas, KM Sathish, Rameswar Rao, Ravi, Guruprasad, Reghupathi, Kumar, Rudramurthy and Vadivel.
Anil, Shanthamma, Abhirami, Sreenivas, KM Sathish, Rameswar Rao and Ravi had been admitted to Kottayam Medical College Hospital. The condition of all except Abhirami is stated as serious.
The police, fire force and RAF in a joint effort transported the injured to the hospitals in Pampa and Nilamel in dolly and stretchers from Marakoottam. A part of the big tree was chopped off last night causing it to come crashing down unexpectedly today.
Meanwhile, Ayyappa devotees and Sabarimala Karma Samiti protesters have decided to end their protest after police assured them that women would not be allowed to enter the Ayyappa shrine. A group of protesters gathered in front of the commissioner's office in Kochi, Kerala, when they came to know that women's rights activist Trupti Desai and other women were present in the office.
The protesters, including women, gathered in front of the office chanting prayers as part of the protest. According to police sources, police will attempt to send back Trupti to maintain peace in the state. 
Last Updated Nov 26, 2019, 5:04 PM IST