In a record-setting few hours, Rajya Sabha passes five bills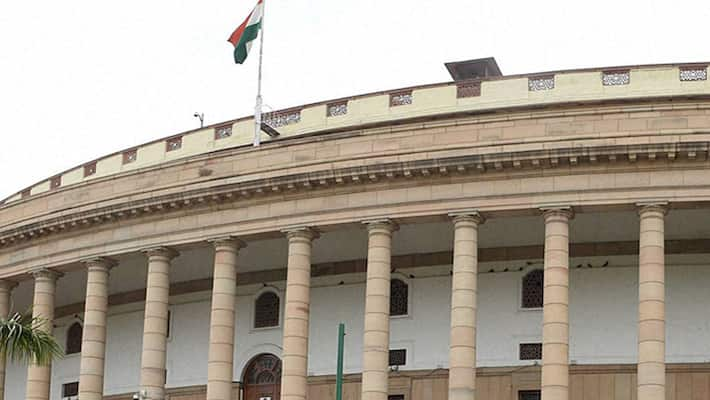 The bills, including some key finance legislation, were passed during the course of a few hours in the post-lunch period.

The Upper House is likely to be adjourned sine die today, a day ahead of the schedule. Sources said it is being done in view of the last leg of campaigning for assembly elections in Kerala and Tamil Nadu, besides the fact that there is no official business left for the current session, which normally would have ended on May 13.

"It's a consensus decision," said a government source, indicating that the Opposition parties were also fully on board for an early conclusion of the session.

Minister of State for Parliamentary Affairs Mukhtar Abbas Naqvi thanked the members as also Deputy Chairman P J Kurien for sitting till past 8 pm to pass the key bills yesterday.

"I thank the members of all parties and the Chair for sitting long and setting a record in the passage of five bills today itself," he said in the House.

Kurien also thanked all members and parties for passing so many bills in a short span of time.

Among the Bills passed today include The Finance Bill, 2016, The Appropriation (No 2) Bill, 2016, the Insolvency and Bankruptcy Code, 2016, The Rajendra Central Agricultural University Bill, 2015 and The Indian Trusts (Amendment) Bill 2015.

The last two bills were passed without any discussion.

Incidentally, the bill to upgrade the Rajendra Agricultural University in Bihar into a central university was passed both by Rajya Sabha and Lok Sabha on the same day, it being a rare development.

Law needed to ban firearms at weddings: BJP member

Voicing concern over rising incidents of deaths in celebratory firing during marriage ceremonies, BJP member Prabhat Jha today demanded a law to ban carrying of firearms on such occasions. 

During the Zero Hour in Rajya Sabha, he noted that several incidents have been reported wherein people were killed in celebratory firing during marriage ceremonies. On one single day in April, 40 cases of celebratory firing were reported from different parts of the country. In one incident five persons lost their lives, he said. 

Jha also said that those firing shots are drunk and "their intention is not to kill anyone". With an aim to put a check on such incidents, Jha demanded that there should be a law to ban the carrying of guns and revolvers at marriage functions. 

Jha's proposal was supported by members, including from the main Opposition party. SP member Ram Gopal Yadav, however, added that at times people are killed intentionally also.
Last Updated Mar 31, 2018, 6:43 PM IST