Problem solving: How Map of Me makes entrepreneurs of school students
Entrepreneurs are intrinsically problem solvers. Sometimes the problem is discernible, but mostly it is the uncanny art of perceiving a problem that can be solved. But what if from a young age, your mind is disciplined to see a problem and help is rendered to get to its solution? Seems far-fetched, but totally true and in fact, it's happening right now.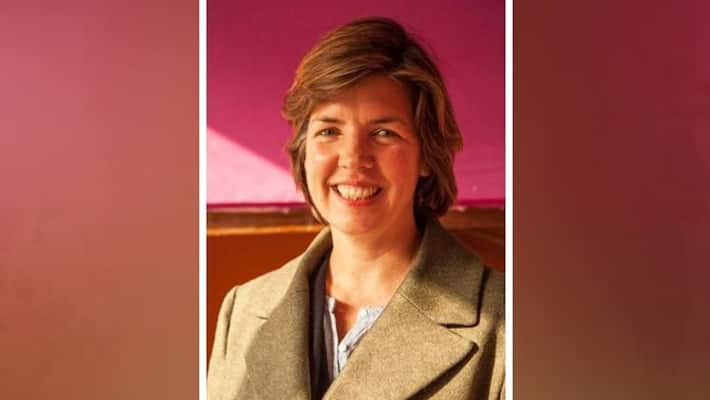 Bengaluru: Lisa Heydlauff, unleashed an initiative amongst India's school children and youth to help them cultivate their instincts to turn into problem solvers.
Lisa Heydlauff came from the UK two decades ago on a quest to know how children go to school in India. Her expedition got her the answer, but she also delivered a secret recipe to produce the next generation of Indian entrepreneurs. 
Launched in Delhi some weeks ago and recently in Kolkata, the initiative called Map of Me is soon to address probable entrepreneurs in Bengaluru. For Lisa Heydlauff, MoM is a stepping stone to enrich oneself with entrepreneurial ideas. She says, "Map of Me gives you a sense of the buzz in the city, be it street art, street sports or music It is a place to hang out to know what is happening around you  and know of those who have gotten to solve problems. MoM can also help the young make their plans and help them get there."
Also read:  Coronavirus: Spike of 64,531 cases in 24 hours; India's tally mounts to 27,67,274
What Map of Me Does: If you are between the age group of 16-25 and feel there is a problem you want to solve, you can go follow Map of Me's 26 steps and create a business/entrepreneurial journal for yourself. This plan is the easiest part of MoM and a series of easy steps, guide a youngster through the process of thinking of a problem and finding a solution. At the end of the exercise, the path to the goal is magically unfurled or at least the thinking process gets a serious back-up. For inspiration, MoM features videos of other young achievers and their journey to success.
Online to offline: While the initiative is currently online because of the lockdown, it will reach schools once they reopen and most of the activities will take place inside schools.
Also read: Coronavirus: 103-year-old COVID-19 patient recovers in Kerala
Highlighting Young Entrepreneurs: In order to encourage young entrepreneurs, Map of Me also showcases hundreds of young entrepreneurs from these cities through videos where they talk about their venture and how they became entrepreneurs.
Lisa's organisation Going to School has been working with the Bihar government to provide solutions. She also launched Scrappy TV - a news show hosted by kids from economically underprivileged backgrounds on issues like climate change, sustainability etc. She also runs School TV in collaboration with the Bihar government to provide classes to kids who have no access to online classes.
Last Updated Aug 19, 2020, 12:22 PM IST