Other ministerial aspirants need not be disheartened, says Karnataka DCM Ashwath Narayan
While Karnataka chief minister Yediyurappa inducted 10 ministers into his Cabinet after several rounds of talks and meetings with BJP high command and senior leaders, deputy chief minister Ashwath Narayan said ministerial aspirants, who missed out on this opportunity, don't have to worry as they would be given an important post in the government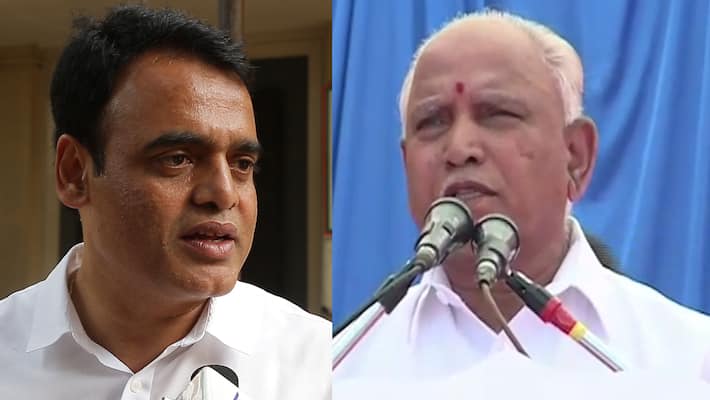 Bengaluru: With the Cabinet expansion that took place on Thursday where Karnataka chief minister BS Yediyurappa inducted 10 defectors, who won bypolls on BJP ticket in December 2019, rumours are rife that few BJP leaders have expressed their dissent.
According to reports, BJP ministers B Sriramulu and KS Eshwarappa are upset as they were not made deputy CMs, while Umesh Katti and Murgesh Nirani are embarrassed as their request to be inducted into the Cabinet has been turned down.
Dissidence has reared its ugly head and Yediyurappa is in a dilemma trying to convince and hold talks with BJP old-timers.
However, deputy chief minister Ashwath Narayan has claimed that those who did not get portfolios need not worry.
Narayan said, "Those who missed out on berths during this Cabinet expansion need not be disappointed. The party seniors have decided to appoint them the right position at the right time. There is no dissidence among the party leaders. It is not wrong to aspire for positions, but one has to wait for the right time."
He added, "There are only 34 Cabinet berths and just 6 more are vacant. The chief minister and the senior leaders will decide on what positions to be given and to whom. It is normal to feel disappointed when you miss out on a chance. CM Yediyurappa will successfully resolve all the matters."
Narayan also spoke about inducting the rebel MLAs first and giving them preferences ahead of the BJP old-timers.
"We can't forget the sacrifice these leaders made by tendering their resignations to Congress and JDS. That's the reason they were inducted into the Cabinet first. Now that the Cabinet expansion is done, we will concentrate on working for the welfare of the people. The newly appointed ministers too will work for the same."
Last Updated Feb 7, 2020, 1:29 PM IST